The revamped Google News app is now available on iPhones and iPads
2018-05-16 22:51:38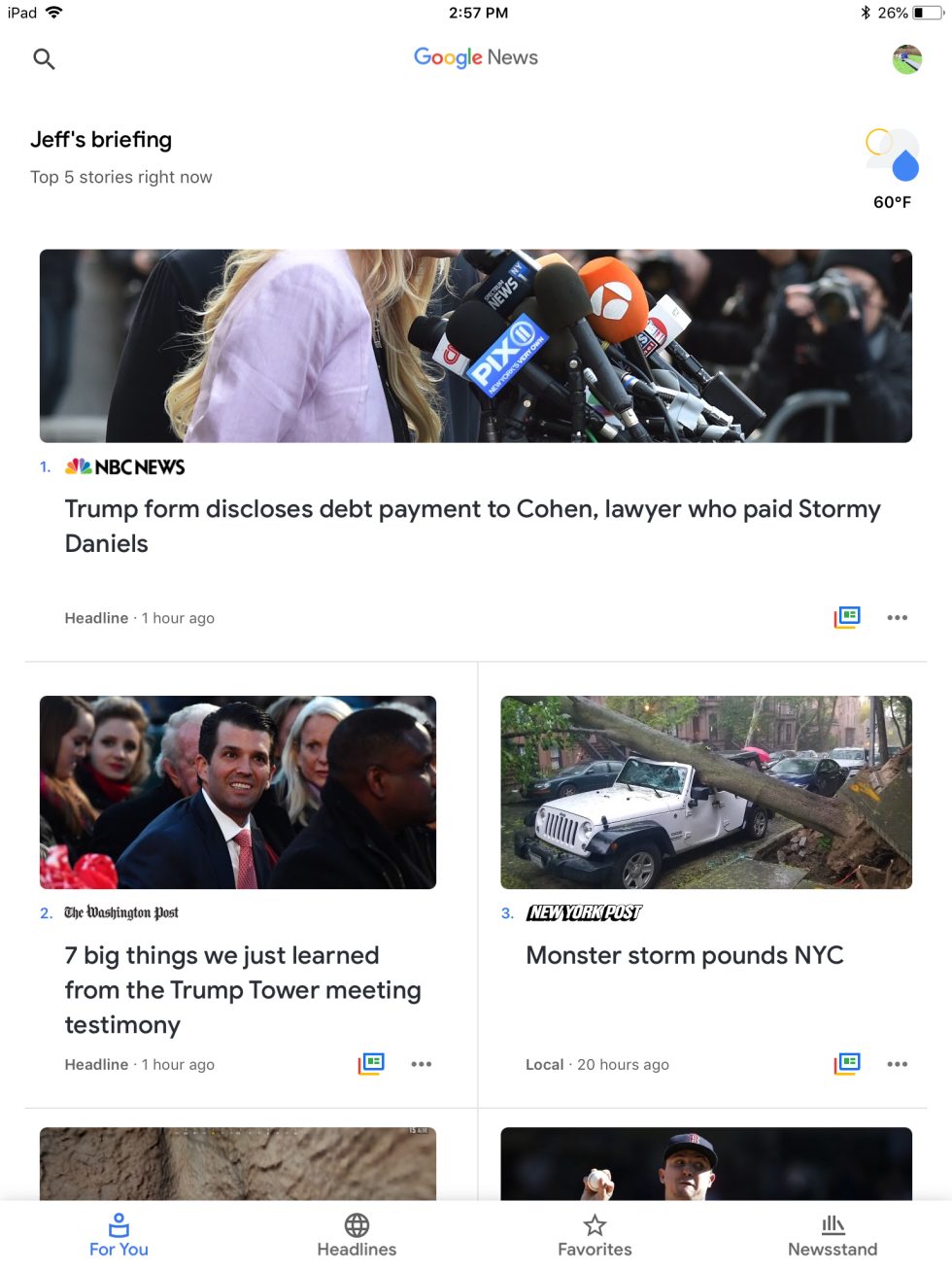 Jeff Dunn
Google detailed an overhaul of the Google News app at its I/O developer conference last week, and on Wednesday that redesign officially became available to download on iOS devices. It replaces the previous Google Play Newsstand app.
The new app arrived on Android devices shortly after Google's initial announcement. Google says the app is available in 127 countries.
Read 11 remaining paragraphs | Comments
Read more
---
An 800-year-old label may rewrite the history of a Java Sea shipwreck
2018-05-16 21:52:53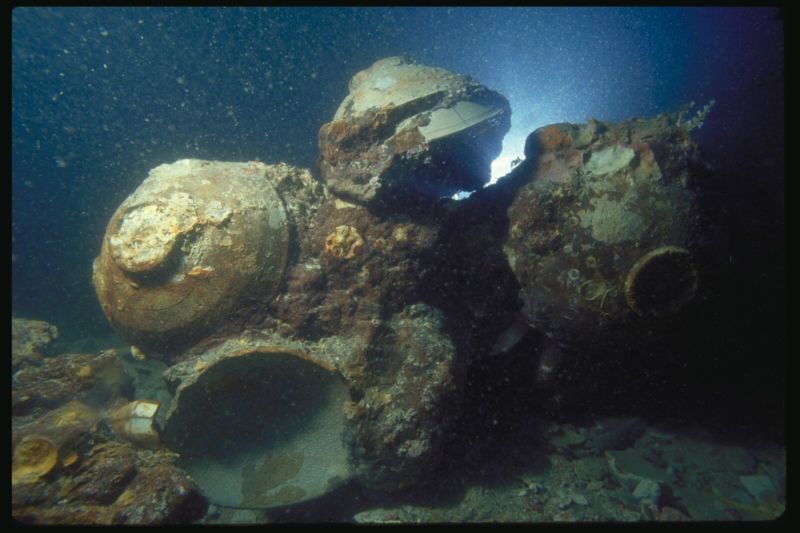 In the 1980s, fishermen working off the coast of Indonesia made a surprising haul: a cargo of ceramic vessels, elephant tusks, sweet-smelling resin, and other artifacts from a ship that had lain on the bottom of the Java Sea for centuries. Most of the ship's hull was long since gone; wood decays quickly in warm waters, leaving behind only its former contents.
Now, a closer look at its cargo reveals that the ship may have gone to the bottom a century earlier than archaeologists first suspected, which puts it in the middle of a very interesting period in Chinese history.
May you live in interesting times
The Song dynasty (1127-1279) was the height of ceramic export production in China, when the imperial court encouraged overseas trade. Ships crossing the seas were beginning to form a more direct link between far-flung trading partners than the ancient Silk Road could allow. The Srivijaya empire, a formidable maritime power based on Sumatra, was in decline, and other coastal powers in the region were vying for its former supremacy.
Read 17 remaining paragraphs | Comments
Read more
---
Senate votes to overturn Ajit Pai's net neutrality repeal
2018-05-16 21:47:11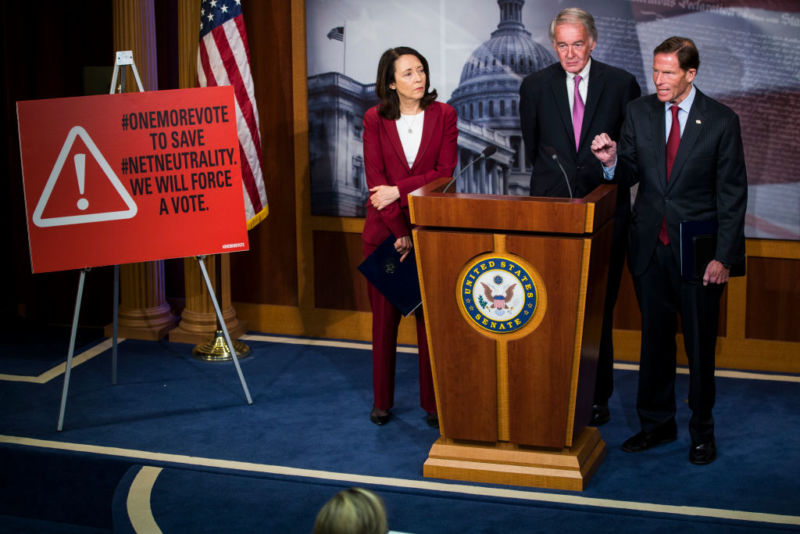 The US Senate today voted to reverse the Federal Communications Commission's repeal of net neutrality rules, with all Democrats and three Republicans voting in favor of net neutrality.
The Senate approved a Congressional Review Act (CRA) resolution that would simply undo the FCC's December 2017 vote to deregulate the broadband industry. If the CRA is approved by the House and signed by President Trump, Internet service providers would have to continue following rules that prohibit blocking, throttling, and paid prioritization.
FCC Chairman Ajit Pai has scheduled his repeal to take effect on June 11. If Congress doesn't act, the net neutrality rules and the FCC's classification of ISPs as common carriers would be eliminated on that date.
Read 33 remaining paragraphs | Comments
Read more
---
It seems someone is producing a banned ozone-depleting chemical again
2018-05-16 21:24:32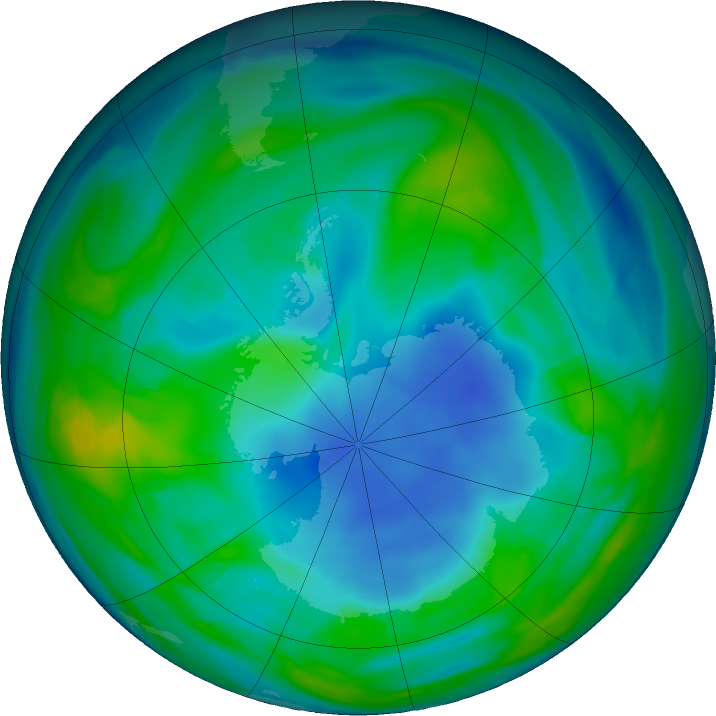 The Montreal Protocol—a 1987 international agreement to end production of ozone-destroying chemicals like freon—seems miraculous compared to the long struggle to achieve meaningful action on climate change. Even more astonishing is that the agreement has worked. Those chemicals (known as CFCs) take a long time to flush out of the atmosphere, but monitoring has shown that the flushing is proceeding largely according to plan.
That keeps the hole in the ozone layer on track to shrink over the coming decades. However, a new study shows that someone has been cheating in the last few years.
A group of researchers led by Stephen Montzka of the US National Oceanic and Atmospheric Administration had been tracking the progress of CFCs and noticed something off with CFC-11. This chemical has been used as a refrigerant, solvent, and propellant for aerosol spray cans, as well as in the production of styrofoam. As with the other CFCs, nations agreed to end production of CFC-11 entirely. While there may still be some older machines leaking CFC-11, these sources should gradually disappear over time, allowing the decline of its atmospheric concentration to accelerate.
Read 9 remaining paragraphs | Comments
Read more
---
Tesla's new battery in Belgium shows value is in dispatch speed
2018-05-16 20:45:56
Thus far, batteries haven't taken over grids around the world. Due to the sheer expense of batteries, large installations have generally been government mandated or heavily subsidized. In South Australia, though, Tesla's giant 100MW/129MWh battery has seen a lot of success—not by selling power to meet general demand but by providing so-called "frequency response services." And a company called Restore has just partnered with Tesla to replicate that success for itself in Belgium.
In South Australia, Tesla Powerpacks are charged by the energy from a nearby wind farm, and the battery installation dispatches electricity to the grid when grid frequency suddenly drops. Grid frequency—a measure of current that must be held constant for the grid to work properly—is vitally important to the functioning of any grid system.
In Europe, for example, a recent power dispute between Serbia and Kosovo led average frequency on the Continental Europe Power System to drop to 49.996Hz instead of the required 50Hz, which resulted in oven and microwave clocks everywhere across Europe being six minutes slow after just a month of these conditions.
Read 5 remaining paragraphs | Comments
Read more
---
Forget scanning license plates; cops will soon ID you via your roof rack
2018-05-16 20:30:33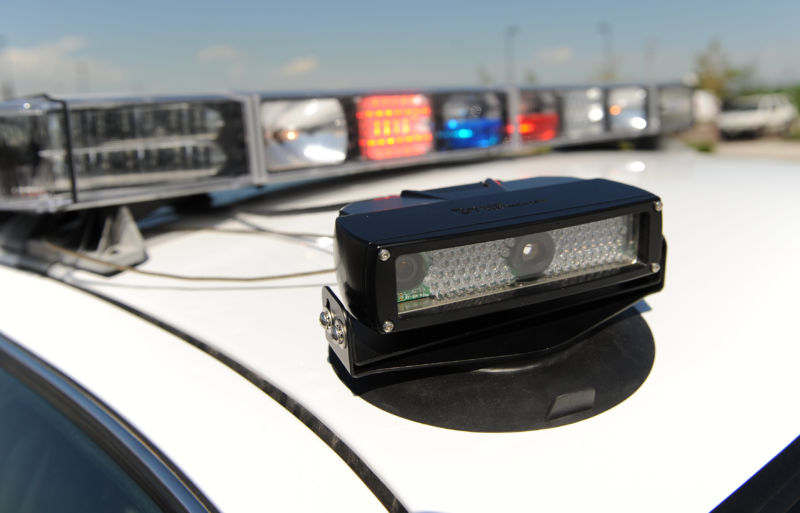 On Tuesday, one of the largest LPR manufacturers, ELSAG, announced a major upgrade to "allow investigators to search by color, seven body types, 34 makes, and nine visual descriptors in addition to the standard plate number, location, and time."
Such a vast expansion of the tech now means that evading such scans will be even more difficult.
For years, Ars has been reporting on automated license plate readers (ALPRs, or simply LPRs)—a specialized camera often mounted on police cars that can scan at speeds of up to 60 plates per second.
Read 6 remaining paragraphs | Comments
Read more
---
Researchers claim to have transferred a memory between two sea slugs
2018-05-16 20:15:55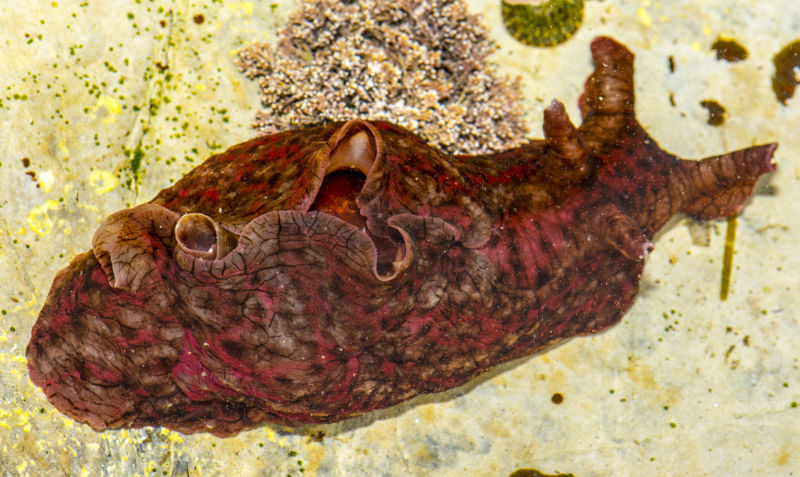 How does a brain hold on to a memory? There's evidence for a number of processes, from potentially transient changes in gene expression, through long-term changes in DNA packaging, and up to alterations of the connections among cells. Complicating matters further, none of these processes is mutually exclusive, so all of them might be involved in one context or another.
That complexity makes one of this week's headline stories—"Memory Transferred between Snails," to use one example—a bit surprising. If it were that easy, doesn't it imply memories have to be relatively simple?
The researchers behind the headlines did something impressive, but it certainly wasn't transferring a memory as we typically think of it. As we'll explain here, the work tells us something about one element of memory, but it probably won't end the debate about which processes let us recall familiar faces and places.
Read 13 remaining paragraphs | Comments
Read more
---
Trump eliminates national cyber-coordinator job, gives Bolton keys to the cybers
2018-05-16 19:44:33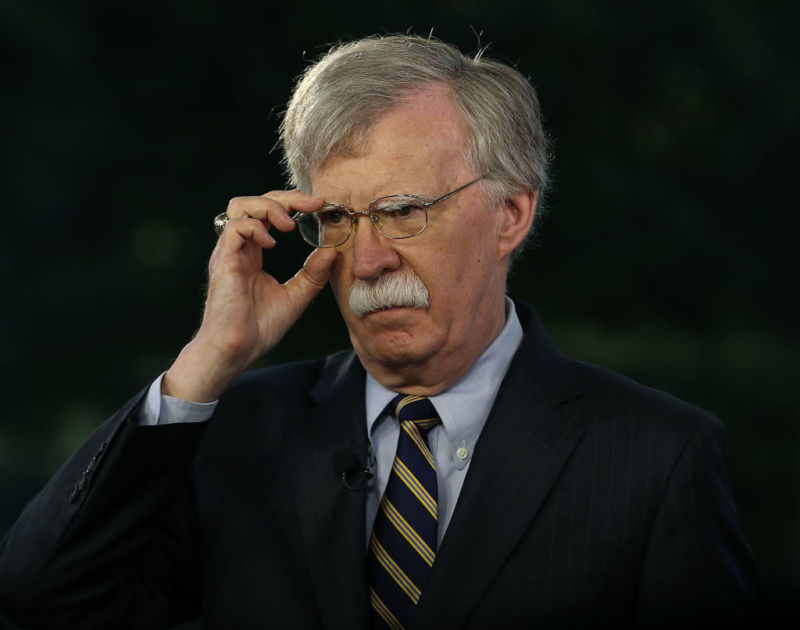 Last month, White House Cybersecurity Coordinator Rob Joyce announced that he would be leaving his position, a role within the White House's National Security Council responsible for synchronizing the information security efforts of all federal agencies. The job also entailed setting policy for defensive and offensive network operations by the US military, Department of Homeland Security, and intelligence community. It's a big job, and it's one that Joyce had unique credentials for—he used to direct the Office of Tailored Access Operations (TAO), the National Security Agency's main network intrusion and hacking unit.
Joyce's departure would leave some big shoes to fill. But President Donald Trump has apparently decided that those shoes can easily be filled by NSC Director John Bolton all by himself. In an executive order yesterday, Trump eliminated the national cybersecurity coordinator position in a reorganization of the NSC, placing authority of all things cyber on Bolton and his NSC staffers.
That move has prompted concern from members of Congress, and from Democrats in particular, who have called for Trump to reverse the move.
Read 15 remaining paragraphs | Comments
Read more
---
Hands-on with the OnePlus 6: An all-glass, notched smartphone for $529
2018-05-16 19:00:38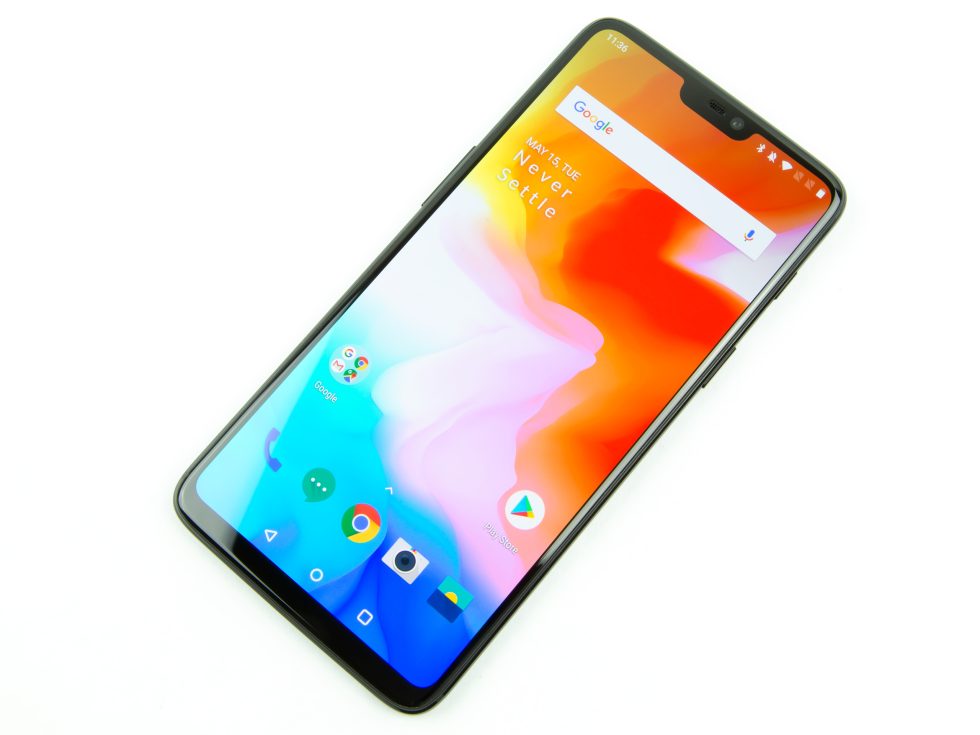 Ron Amadeo
OnePlus is back with its new flagship smartphone for 2018, the OnePlus 6. OnePlus has big changes in store this year, not all of which I would call positive. OnePlus' stand-out metal phone design—which has existed from the OnePlus One all the way to the OnePlus 5T—is dead. The company is switching to an all-glass design and a notched display. As a result, the OnePlus 6 looks and feels like a million other Android smartphones released this year.
Like the iPhone X and several other new Android phones, the display has a cutout at the top housing the front-facing camera, earpiece, and other sensors. This at least seems to be a well-executed version of a notched phone. The bottom bezel isn't nonexistent, but it is pretty small. The notch is small enough to fit inside a normal-height status bar, which means you don't have a tall, stretched-out status bar like the Essential Phone. The display is a 6.28-inch 2280×1080 Samsung AMOLED with a 19:9 aspect ratio. Thanks to the notched design, the OnePlus 6 fits more screen in a body about the same size as the OnePlus 5T.
Read 8 remaining paragraphs | Comments
Read more
---
Destiny 2: Warmind review: Everything old is new(ish) again
2018-05-16 17:55:25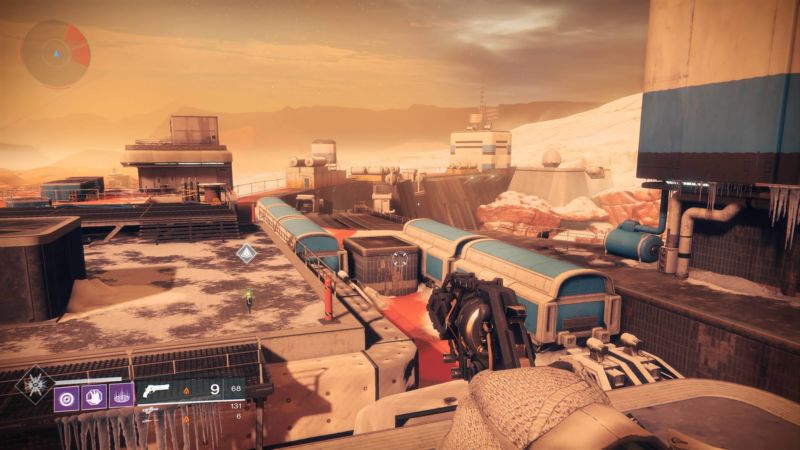 Destiny 2's Warmind expansion ought to look familiar. It's the solid follow-up to a thoroughly disappointing first expansion—just as House of Wolves was to The Dark Below for the first Destiny. It also brings players back to Mars, another original Destiny location, and revives the story of the titular Warmind A.I. that has run in the series' background for years.
Said story sees the big robot brain under assault by a magic space worm. He calls for the aid of Ana Bray, a superpowered space zombie that has begun to remember her first life during Earth's golden age. It's a pretty compelling backdrop, especially for anybody who, like me, pored over the first game's wikis and Grimoire Card lore. Even if you're not hip to Destiny's mostly hidden backstory, Warmind brings the series' best kind of science-fantasy absurdity to the forefront.
Sadly, as with most of the plot in developer Bungie's loot shooter, the setup is a lot less interesting in practice than on paper. Warmind's two-ish-hour single-player campaign gives us exactly one monologue from Bray explaining the situation. Guardians (a.k.a., the space zombies) aren't supposed to investigate their pasts, though the why of that directive is never really addressed. The regulation comes off like an overly convenient excuse to pit Bray against another speaking character from the main game, Zavala, who doesn't trust the old Earth war machine. That mistrust is a bit odd, given that Destiny 2 is narratively and mechanically about collecting otherworldly weapons.
Read 14 remaining paragraphs | Comments
Read more
---
Report: Microsoft is going to try to make a cheap Surface tablet… again
2018-05-16 17:39:57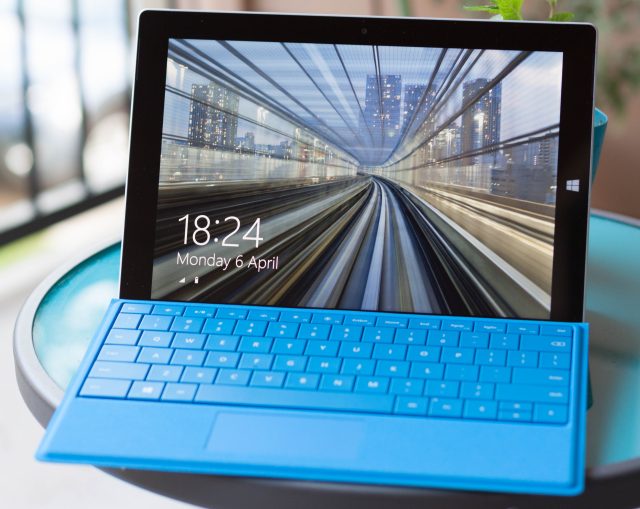 Bloomberg reports that Microsoft is going to release a $400, 10-inch, Intel-powered Surface tablet in the second half of the year, in a renewed effort to take on the iPad.
This represents a return to a strategy the company has tried before. The original ARM Surface RT and Surface 2 and the Intel-equipped Surface 3 were all attempts to offer a low(ish) priced tablet operating in the same approximate market as the iPad. None saw any great success, however, and the Surface 3 was discontinued in late 2016. The winner in the Surface line has been the more expensive Surface Pro series: Microsoft found a formula that worked with the Surface Pro 3 and has seen steady sales and a proliferation of copycat devices.
The problem with Surface Pro is the price: the current-generation Surface Pro starts at $799. This makes it a hard sell for markets such as education, where it's going up against systems such as Apple's new $329 iPad (sold to schools for $299), and various Chromebooks running Google's Chrome OS.
Read 1 remaining paragraphs | Comments
Read more
---
Google Chrome no longer breaks Web games, but the fix won't last
2018-05-16 17:29:25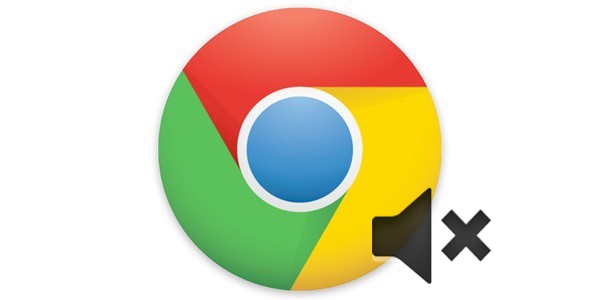 Google is rolling back a recent Chrome browser update that inadvertently broke the audio in many HTML5-based Web games. But the browser maker says it plans to reimplement the feature in October, a move that has failed to satisfy many Web-based developers.
In a post on the Chromium developer forums, Product Manager John Pallett admits that Google "didn't do a good job of communicating the impact of the new autoplay policy to developers using the Web Audio API." For that reason, the current Chrome version 66 will no longer automatically mute Web Audio objects. Content contained in HTML5's <video> and <audio> tags will still be silenced, though, limiting the impact of auto-playing audio on what Pallett says is "most media playback" around the Web (which was the original intent of the Chrome auto-play policy).
Pallett says this temporary rollback is intended "to give Web Audio API developers... more time to update their code" before the auto-muting is brought back for Chrome version 70 in October. Affected developers will have until then to add a few lines to their code, thus re-enabling the auto-muted audio when a user first interacts with the page.
Read 5 remaining paragraphs | Comments
Read more
---
Amazon Prime members to get new discounts at Whole Foods
2018-05-16 16:26:30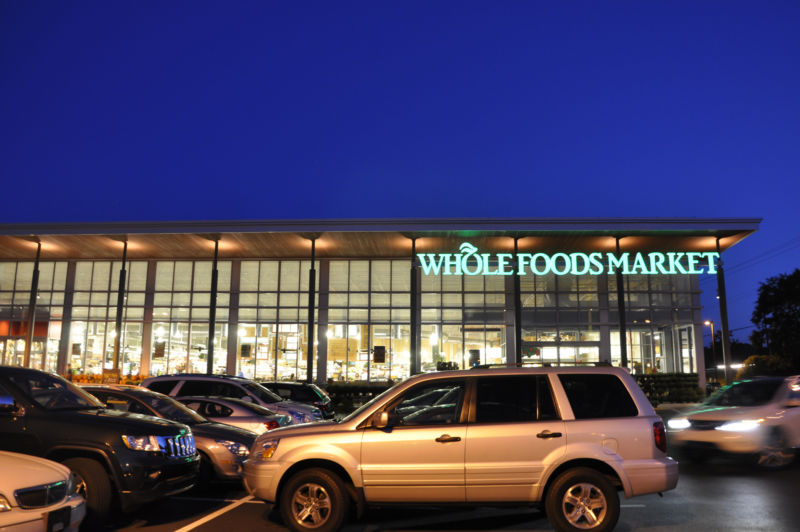 Amazon is dishing out more perks to Prime members who shop at Whole Foods. The company announced two new Prime benefits that shoppers can take advantage of in Whole Foods stores: an additional 10 percent off sale items and "deep discounts" on select bestselling items. The perks roll out across all Florida stores today and will reach all Whole Foods locations in the US this summer.
Those deep discounts will cover a variety of items, including meat and fish. Whole Foods highlighted some of the first items to get big discounts through the new program: organic strawberries, wild-caught halibut, Kind granola, and cold-brew coffee at Allegro coffee bars. According to a Wall Street Journal report, the additional 10 percent off sale items could apply to thousands of items in each store.
It appears the discounts apply to in-store purchases only (the sale items with the additional 10-percent discount will be marked with big yellow signs). Customers must download the Whole Foods mobile app, sign in with their Amazon account, and scan the Prime Code at checkout to receive the special Prime-member discounts.
Read 3 remaining paragraphs | Comments
Read more
---
FDA to start naming names of pharma companies blocking cheaper generics
2018-05-16 15:11:16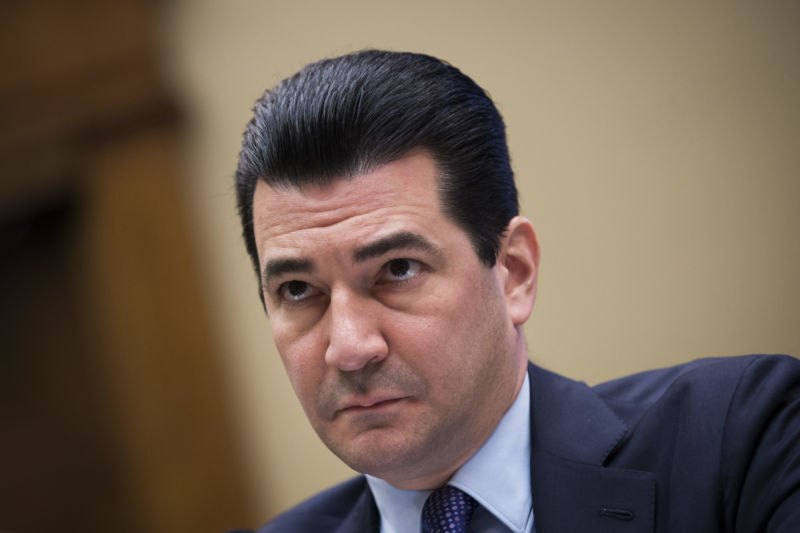 The Food and Drug Administration plans this week to effectively begin publicly shaming brand-name drug companies that stand in the way of competitors trying to develop cheaper generic drugs.
FDA Commissioner Scott Gottlieb told reporters on Monday and Tuesday that the agency will unveil a website on Thursday, May 17 that names names of such companies. More specifically, the website will publicly reveal the identity of 50 branded drugs and their makers that have blocked generic development. The website will also be updated "on a continuous basis" to list additional names.
In fielding questions from reporters, Gottlieb denied that the effort was a form of public shaming. "I don't think this is publicly shaming," Gottlieb said, according to S&P Global Market Intelligence. "I think this is providing transparency in situations where we see certain obstacles to timely generic entry."
Read 8 remaining paragraphs | Comments
Read more
---
Porsche's Panamera 4 E-Hybrid Sport Turismo is a heck of a hybrid
2018-05-16 13:30:43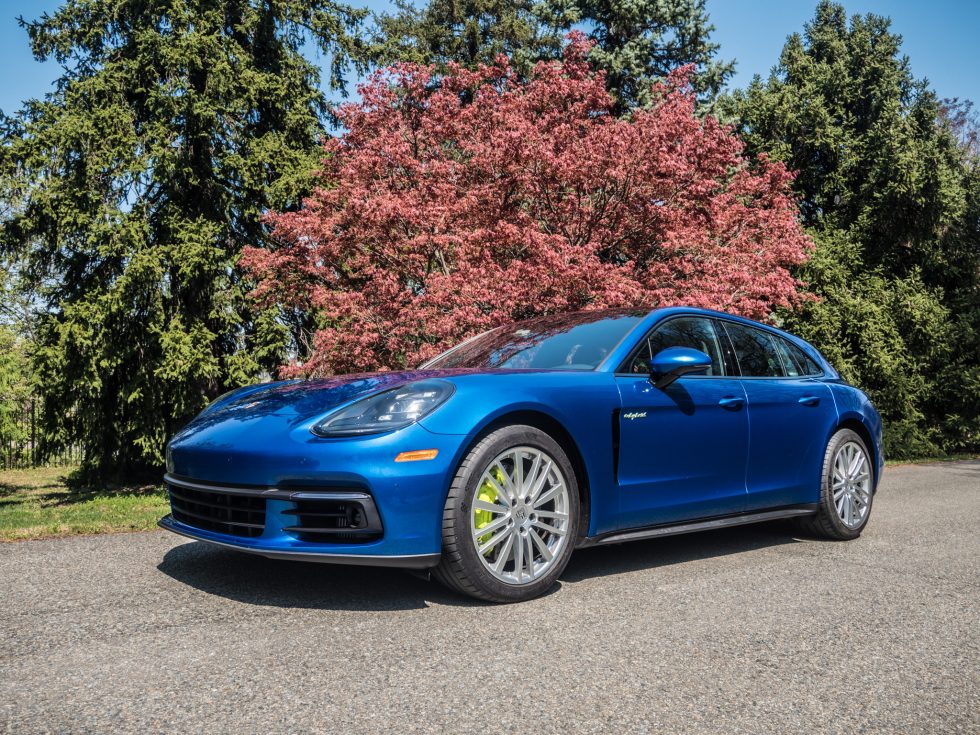 Jonathan Gitlin
In the next few months, Porsche is going to launch the Mission E, a sleek and powerful electric vehicle that might just be the most competition the Tesla Model S will have faced to date. However, the company has been electrifying some of its range for some time now.
We'll have to wait a while for better battery tech before we get a plug-in hybrid EV (PHEV) 911, Boxster, or Cayman, but Porsche's Panamera and Cayenne range are available now with a side helping of lithium-ion. The first PHEV Porsche appeared in 2014 in the second-generation Cayenne. It impressed us when we tested it last year, beating less powerful plug-in SUVs from BMW and Volvo when it came to fuel economy and driving fun. But the boffins in Stuttgart have been tinkering with their PHEV tech, adding more kWh, horsepower, torque, and generally refining all the software and control electronics that make everything work. They've done a fine job, if our time testing the $104,000 Panamera 4 E-Hybrid Sport Turismo is anything to go by.
Read 27 remaining paragraphs | Comments
Read more
---
Ex-CIA employee ID'd but not charged in Vault 7 leak of hacking tools
2018-05-16 02:20:20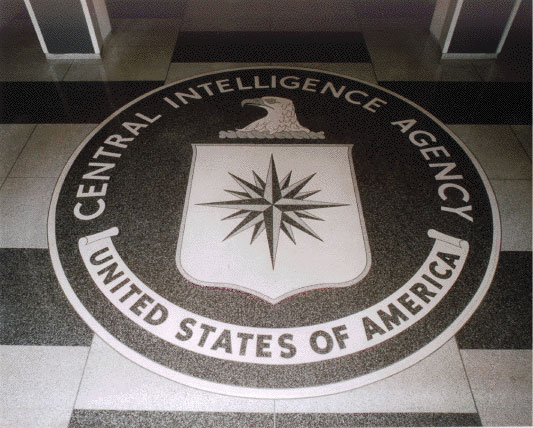 Federal authorities have identified a suspect behind last year's Vault 7 leak of Central Intelligence Agency hacking tools. The trove published to WikiLeaks included exploits and documents for infecting iPhones, Wi-Fi routers, and Cisco Switches, and it represented the biggest-known loss of classified information in CIA history.
According to articles posted by The Washington Post and The New York Times, the suspect is 29-year-old Joshua A. Schulte. FBI agents reportedly searched his Manhattan home a week after the WikiLeaks published its first Vault 7 dispatch in March 2017. A transcript of a court hearing this past January indicates that agents seized phones, computers, and unspecified "top secret government information." According to the transcript, the evidence immediately made Schulte a target in the leak investigation.
For reasons that are still unknown, Schulte hasn't been charged in the case despite being arrested more than a year ago. Instead, authorities charged him in August with possessing and transporting child pornography. He has pleaded not guilty in that case. His attorneys have also denied he had any involvement in the Vault 7 leak.
Read 7 remaining paragraphs | Comments
Read more
---