Chatbots for Web Forms with Telerik UI for ASP.NET AJAX [New Release]
2018-05-16 21:31:00
The R2 2018 release of Telerik UI for ASP.NET AJAX is here, complete with a new Conversational UI component, an upgraded internal version of jQuery to 3.3.1 and more!
Well hello there ASP.NET AJAX developers! Are you ready to kick off your summer with a brand-spanking new set of updates and features to Telerik UI for ASP.NET AJAX? The wait is over - R2 2018 for Telerik UI for ASP.NET AJAX is here!
Let's dive in to some of the new components and features we added with this release.
Chatbots via the Conversational UI Component
You've probably heard a lot about AI with the latest announcements at Google I/O and Microsoft Build. While these conferences highlighted the importance of services they offer today, we have already seen this trend happening for quite some time now.
As a part of this trend we wanted to let developers easily take advantage of these services within their applications. This is why I'm extra happy to announce that with R2 2018 we have added the new Conversational UI component to Telerik UI for ASP.NET AJAX: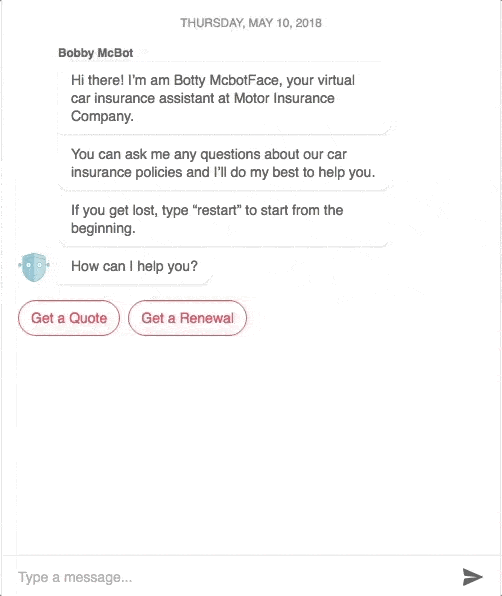 This component is intended to be used with various chat bot services so Telerik UI for ASP.NET AJAX developers can easily drag-and-drop the component and add some chatbot features in your applications. We've added this across the board for all of our products in the Telerik DevCraft collection, and Telerik UI for ASP.NET AJAX is no exception.
Some of the features include:
Built-in hero cards
Built-in suggested actions
Built-in simple message and typing indicator
Custom card/attachment templates
Easy connectivity to chat bot services (Azure/Microsoft Bot Framework, Wit.ai, Amazon Lex)
For more information you can jump over to our Conversational UI Overview page which covers not only the Telerik UI for ASP.NET AJAX component, but everything that we've launched across all of our UI component libraries.
Telerik UI for ASP.NET AJAX now uses jQuery 3.3.1
jQuery has come quite a long way since we started using it internally with our Telerik UI for ASP.NET AJAX components. For a long time we have tried to support as many of our developers as possible by offering support for jQuery 1.11.x+ as the internal version used by our components. However, while this has worked well for backwards compatibility it also comes at a cost, with extra code for browsers which we no longer support (IE 6 & 7 for example). While we have allowed developers to use their own version of jQuery along with our components we've received a ton of feedback around the usage of 1.x and how folks want to see an upgrade.
As a part of our ongoing commitment to ASP.NET AJAX developers staying current we have therefore gone through and upgraded the internal version of jQuery to 3.3.1! This means that if you've been using our version of jQuery to write JavaScript code within your applications you will now be taking advantage of a new version of jQuery.
Of course, if you want to keep on using an older version of jQuery (or just your own version) you can certainly do so following the guidelines outlined in this documentation article.
General Updates
Beyond what I've covered so far we've also done a ton of work under the hood. While this is expected from many of our releases I wanted to highlight that we've tackled some outstanding bugs and issues that have been reported, including updating TypeScript definitions for developers working with TypeScript and our WebForms components.
See it All Live During our Webinar
While I've been able to cover everything at a high level here there's plenty more to see. We've done a whole slew of updates across our other UI component libraries which you can catch in action with our R2 2018 release webinar, hosted on May 30th at 11:30 AM EST. As a little treat this webinar will be hosted live at ProgressNEXT by my fellow colleagues in the Dev Rel department. Seats online are limited so if you're interested you should head over to the webinar page and sign up right away!
Got Feedback?
As always we're looking to hear from you about any of our releases! Feel free to provide your impressions of our release in the comments section below, or you can always head over to our online feedback portal to vote on your favorite features or add in your own feedback items!
Read more
---
Kendo UI: Conversational UI, Angular, React and Vue Components [New Release]
2018-05-16 21:08:17
The R2 2018 release of Kendo UI includes new components and features for jQuery, Angular, React and Vue, including Conversational UI. Learn all about what's new.
Beyond the first warm days of spring, there is an even bigger reason to get excited about May as it is the second release of the year for Kendo UI! That's right, as of today the R2 2018 release of Kendo UI is available Keep on reading to see just how this release will give you web, mobile, and desktop dev ninja powers!
Quick note: Every release gets increasingly jam-packed with features so these posts can be a bit long. Below you have a quick table of contents to help navigate to the sections you're the most interested in.
Table of Contents
Conversational UI aka Chatbots
If you haven't already noticed, 2018 seems to be the year of AI. It has already been a huge topic of conversation and we've seen a ton of products built on top of AI, but with the recent announcements at Microsoft Build and Google I/O we see that it's an even bigger conversation today.
One large part of AI is the actual user experience with the AI. How are your users interacting with your service? Is there no UI (Alexa, Google Home) or do you have some sort of interface to display a conversation an results (Google Assistant, Siri, Cortana, etc.)? How do we go about integrating some of these services in to our applications?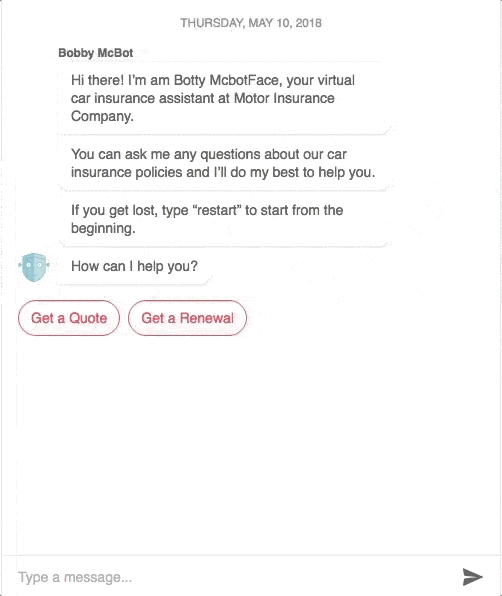 Figure 1: Conversational UI in action
Well, with the R2 2018 release the entire portfolio of UI products that we offer will start offering a Conversational UI (Chatbot) component - and Kendo UI is no exception. As of today we are offering a version of this component for:
jQuery
Angular
React
Vue.js
ASP.NET MVC & ASP.NET Core
PHP & JSP
ASP.NET AJAX
No matter which platform you're building applications for you can take advantage of features like:
Built-in hero cards
Built-in suggested actions
Built-in simple message and typing indicator
Custom card/attachment templates
Easy connectivity to chatbot services (Azure/Microsoft Bot Framework, Wit.ai, Amazon Lex)
For more information, demos, and other resources around this component you can head over to this page.
Progressive Web Applications and Kendo UI
Progressive Web Apps are becoming more and more powerful and bridging the gap between responsive web apps and native mobile applications. Many of you are looking to either create new applications with the goal of making them PWAs from the start, or just trying to PWA-ify your existing applications. Thanks to the adaptive and responsive behaviors of the Kendo UI components you can easily create a web application that works just as well on a mobile device as it does on a desktop browser.
This isn't necessarily new - these responsive features have been in the Kendo UI components for years. However, with this release we are providing more guidance and documentation around creating PWA applications using the Kendo UI components. Here are some resources around using Kendo UI in PWAs for various frameworks.
Kendo UI and PWAs
Kendo UI for Angular and PWAs
Kendo UI for React and PWAs
For more resources and information you can also refer to this PWA overview page.
More Power with React
Our dependency-free React library has made tremendous strides since the R1 2018 release. These components are built from the ground up and are some of the best UI components you can add in to your React applications. Beyond the Conversational UI component mentioned above, we have expanded the number of components that are commonly used in forms, as well as added a ton of features in to the Grid component.
Just take a look at how many new components we added this release:
ComboBox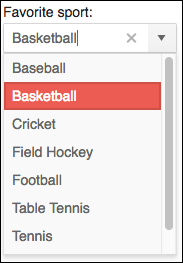 Figure 2: New React ComboBox
Charts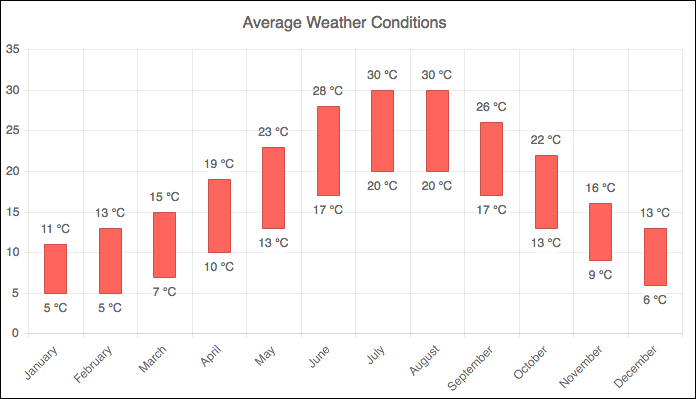 Figure 3: New React Chart Component
AutoComplete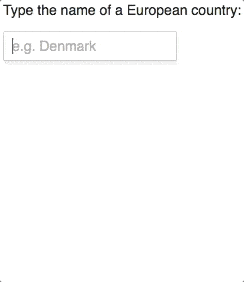 Figure 4: React AutoComplete
DatePicker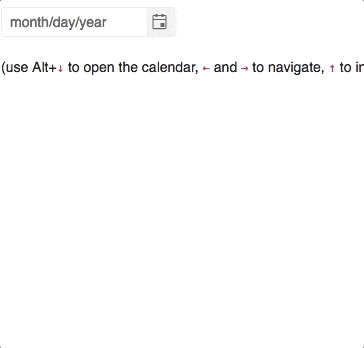 Figure 5: React DatePicker
Switch



Figure 6: React Switch Component
On top of this we have provided some very important framework items as well.
PDF Export (both generic HTML and Grid-specific)
Excel Export (JS Excel file generation and Grid-specific)
Localization for all React components
Of course, beyond this large set of UI components we also have updates to everyone's favorite UI component: the Grid.
In-line and in-cell editing
Redux form integration while editing
Grouping
Column resizing
Column reordering
Templates for rows and cells of a Grid
Templates for filter cells
Excel export
PDF export
Showing and hiding columns programmatically
On the theme support side I'm happy to say that with the R2 2018 release all React components can be themed with Material on top of the existing Bootstrap v4 and Kendo UI Default styles.
Holy smokes that's a lot baked in to one release - and this is just for one flavor of Kendo UI!
To see some demos of the above components in action you can refer to our Kendo UI for React components page.
V6 Support and More with Kendo UI for Angular
Let's get this out of the way immediately: yes, Kendo UI for Angular now supports Angular v6.
Now, from a feature perspective we have quite a lot of new components for you to check out! These help expand the already growing list of Angular components, and of course existing components have received additional features.
Toolbar Component



Figure 7: Angular Toolbar Component
Menu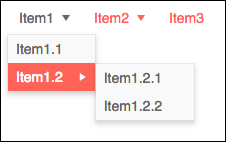 Figure 8: New Angular menu
Tooltip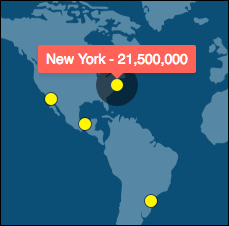 Figure 9: Angular Tooltip
DateRangePicker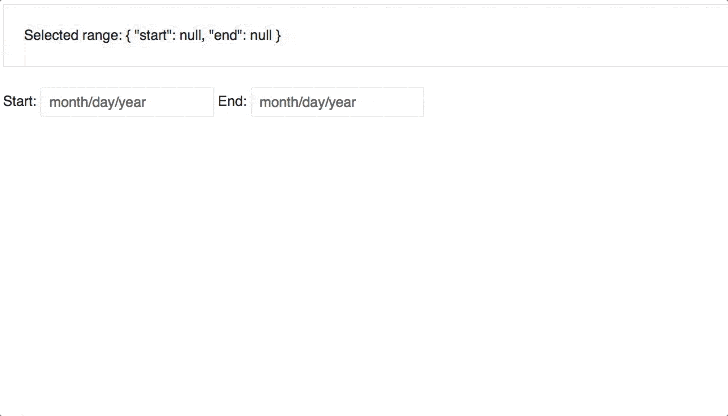 Figure 10: DateRangePicker for Angular
Of course, the Grid component got some additional new features including:
Grid - Column Menu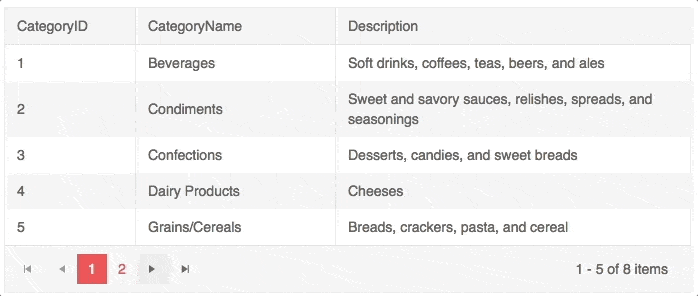 Figure 11: Angular Grid with Column Menu
Grid - Loading Indicator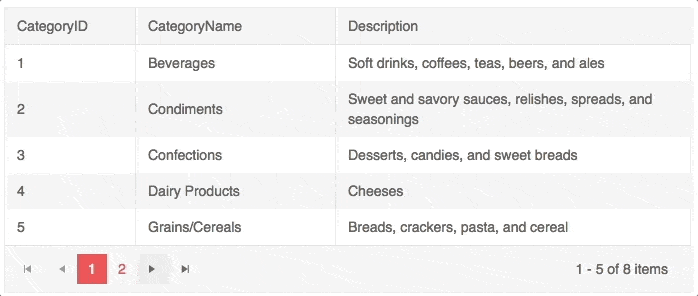 Figure 12: Angular Grid with the new Loading Indicator
On the sample application side, beyond the PWA sample that I already linked to, we also created a sample for using Kendo UI with Electron. This sample application and accompanying documentation will give you insight in to how you can start creating cross-platform desktop applications using Kendo UI.
Kendo UI for Angular & Electron
Finally, with this release all Kendo UI for Angular UI components, including the Grid, have full support for the Material theme!
DropDownTree & More with Kendo UI
With the R2 2018 release we have delivered the top-most voted feedback item to our list of UI components: the DropDownTree. This provides the best of the TreeView component (e.g. the hierarchical data representation) with the compactness of a DropDown. I know many of you have been looking for this component and I'm happy to say it's finally here.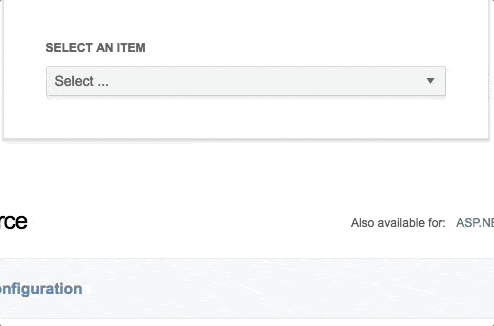 Figure 13: DropDownTree in Action
Last release we added additional support for the v4 edition of the OData protocol, but we weren't completely satisfied with our support. We now went ahead and implemented support for hierarchical data through OData! For an example of this in action you can refer to this new TreeList demo.
If you either attended or kept up with Microsoft Build or Google I/O last week you know that cloud services, especially the cognitive ones, are becoming more and more popular. Obvious integration points with Kendo UI include services that allow for storing data (Azure Cosmos DB for example) but there are also other services that can be utilized along with Kendo UI. As a part of this effort we put together several demos and step-by-step documentation articles for how to work with Kendo UI and cloud services.
If all of this wasn't enough we also wanted to provide our jQuery developers with additional resources around integrating Kendo UI with common frameworks and platforms. We've had some feedback around using Kendo UI in Electron for all of your cross-platform desktop needs, and with R2 2018 we now have a full-blown sample with documentation built to showcase a desktop app developed with Kendo UI and deployed through Electron. To get a taste you can jump over to our Electron documentation section.
As always, anything that I mentioned here is either available in our online demo repository, or our documentation.
Vuex & DropDownTrees with Vue.js
Our UI components for Vue.js also received some updates. One of the biggest items that we took care of between R1 and R2 2018 was official integration with Vuex - the most popular solution for state management in Vue.js. This sample showcases how you would go about taking a few of our UI components, including the data Grid, and working with Vuex.
I already mentioned that this release included a Conversational UI component for all Kendo UI flavors - and Vue is no exception!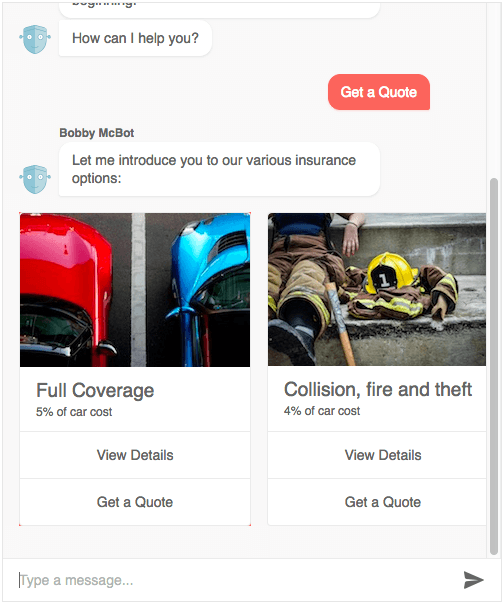 Figure 14: Conversational UI Component for Vue.js
We also added in the new component from Kendo UI, the DropDownTree, in the Vue library. As the name indicates, this component combines the power of a hierarchical structure of items all within a DropDown - saving a ton of real estate that would normally be taken up by the TreeView.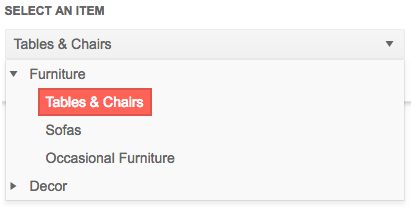 Figure 15: DropDownTree for Vue.js
For more hands-on demos and resources around what we've done with Vue.js this release you can refer to the Kendo UI for Vue components overview page.
Updates to ASP.NET MVC and Core
Thanks to the power of the Kendo UI I'm pleased to say that Telerik UI for ASP.NET MVC and Telerik UI for ASP.NET Core also have the new DropDownTree component! I've already explained what the component is throughout this blog post, but as a quick introduction (the name kind of gives this away) the component provides a hierarchical data structure within a DropDown.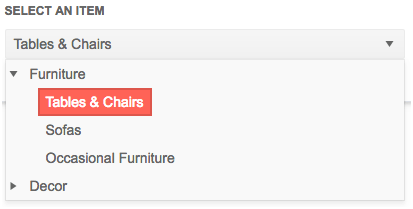 Figure 16: DropDownTree in ASP.NET MVC and Core
With the last release, R1 2018, we introduced Tag Helpers for most of our components - including the Grid. This new approach to laying out your ASP.NET components in a more HTML-like declarative fashion is becoming more and more popular within the ASP.NET community. As we've seen a lot of folks start picking up our initial Tag Helpers we wanted to continue the trend and as of R2 2018 all of the Kendo UI components are now available as Tag Helpers! Check out our online demos to see just how your favorite components can be implemented via Tag Helpers.
Just like with the jQuery components, we now support OData v4 fully with the inclusion of the support for hierarchical data through OData. See the jQuery section above for more information.
SignalR has been a popular library for data communication within the .NET world. While we've had support for SignalR for a while, recently SignalR was updated to add support for ASP.NET Core applications in ASP.NET Core 2.1. Since we know this will be an important part of of your ASP.NET Core applications, with R2 2018 we now officially support SignalR within ASP.NET Core 2.1 and our UI components.
For additional highlights you can refer to our UI for ASP.NET MVC demos as well as our UI for ASP.NET Core demos.
More Fun for UI for PHP & JSP
As most of you are aware, UI for PHP and UI for JSP have Kendo UI as a core. Thanks to this these two libraries not only received the new Conversational UI component (covered at the top of this post) but also feature the new DropDownTree component!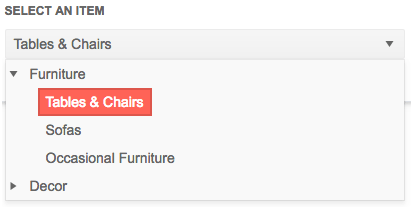 Figure 17: UI for PHP and JSP's new DropDownTree
The easiest way to check out the components in action would be to refer to our online demos:
Material Theme Updates
As of R2 2018 all of the Kendo UI for Angular and Kendo UI for React components are now fully styled for our Material theme. This means that if you're either following Material Design guidelines already, or working with other UI components that follow Material, then you can easily add in the Kendo UI widgets and have a uniform look-and-feel across your application.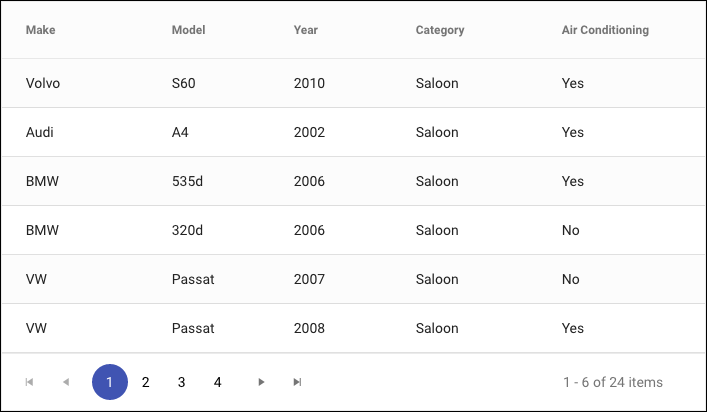 Figure 18: The Grid with the Material Theme applied
You can see the Material theme in Kendo UI for Angular right here, while on the Kendo UI for React side you have the theme here.
With the previous release we mentioned that Kendo UI, Telerik UI for ASP.NET MVC / Core, Telerik UI for JSP, and Telerik UI for PHP would also all receive the Material theme. Unfortunately, we need a little bit more time polishing this theme so while it is not available today, it will be added in to our list of themes in the next couple of weeks!
Want to See More?
I tried to provide as much information as possible in this post, but it might be tough to consume it all. If you want to see these highlights and more then may I suggest signing up for our R2 2018 release webinar on May 31st, at 11:30 AM EST. The wonderful folks on the Kendo UI Developer Advocates team and myself will be diving in to everything I covered in this blog post but go even deeper. Seats are limited so reserve yours now!
Let's Hear the Feedback!
I'm very excited about this release, and I hope you are as well! Are you super stoked about a new component? Anything that you found missing from a feature or component perspective? I want to hear from you! You can provide feedback directly to myself and the Kendo UI team through the comment section below. Just in case I'm also including links to the feedback portals that we offer so you can vote and comment on your favorite new component or feature.
Read more
---
Ready for the Future with Telerik UI for ASP.NET MVC and Core [New Release]
2018-05-16 19:36:05
Conversational UI, new components, more Tag Helpers, SignalR support and more - it's all part of the Telerik UI for ASP.NET MVC and Telerik UI for ASP.NET Core R2 2018 release!
Time truly does fly when you're having fun and while it seems like only a couple of weeks ago since I announced the first release of this year, we've actually had a couple of months pass us by. While many of you were busy implementing our new features we were busy developing a brand new release that drops right before the summer: R2 2018!
It's always special to announce what is new in any of our products and I wanted to take the time to showcase what's new with Telerik UI for ASP.NET MVC and Telerik UI for ASP.NET Core, so let's dive in!
Conversational UI aka Chatbots
If you haven't already noticed, 2018 seems to be the year of AI. Or, at least announcing AI services. This definitely feels fresh to us as Microsoft Build heavily covered new and existing efforts from Microsoft in this space. Alphabet also had its share of announcements at Google I/O. AI is definitely here and ready to be added in to our applications.
A huge part of this conversation is the actual user experience when interacting the AI. How are your users actually going to use your service? Do you have a nice and pretty UI on top of your application, like a chatbot of sorts, or do you forego UI all together and work with something like Alexa, Cortana, or Google Home? What about our web applications developed on top of ASP.NET MVC or ASP.NET Core?
Well, with today's release I can reveal the first step that many of us can take to add some of these services pretty seamlessly in to our applications.
Drum-roll please!
Announcing the Conversational UI (or chatbot) component for ASP.NET MVC and Core!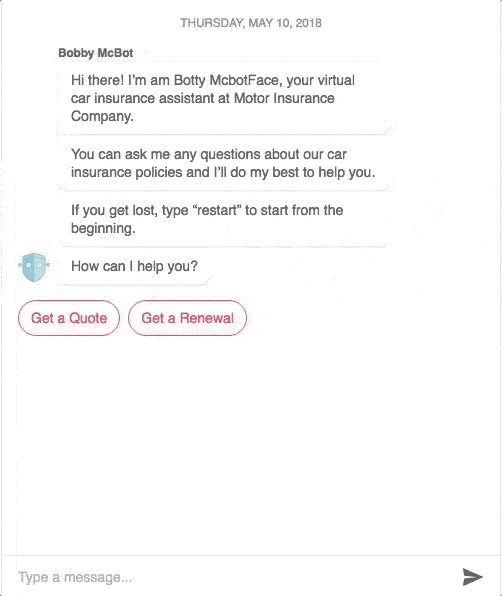 Figure 1: Conversational UI (chatbot) component in action
No matter which of these .NET-based web platforms you're building applications for, you can take advantage of features such as:
Built-in hero cards
Built-in suggested actions
Built-in simple message and typing indicator
Custom card/attachment templates
Easy connectivity to chat bot services (Azure/Microsoft Bot Framework, Wit.ai, Amazon Lex)
Actually, with the R2 2018 release, the entire portfolio of UI products offered by Progress (any UI component library within the Telerik DevCraft collection) will offer this component. As of today we are offering a version of this component for ASP.NET AJAX, MVC and Core, Xamarin, WPF, WinForms, jQuery, Angular, React, Vue, JSP and PHP. For more information, demos, and other resources around this component you can head over to this overview page.
DropDownTree
I'm always looking to ensure that a new release serves our developers as best as it possibly can, and that certainly includes tackling items in our feedback portal with a large amount of votes and comments. That's why I'm thrilled to share with our R2 2018 release we have delivered the top-most voted feedback item to our list of UI components: the new DropDownTree component. This provides the space-saving user experience of a dropdown with the hierarchical data display of our TreeView component.
Here's a quick peek of what this looks like in action: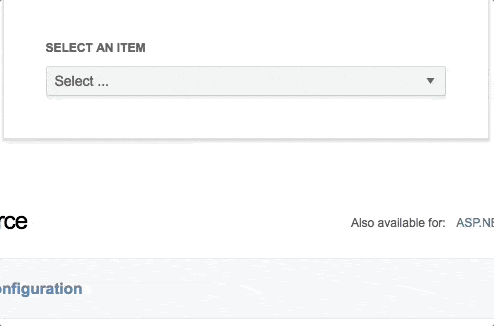 Figure 2: The new DropDownTree
I'm sure you're already thinking of places to add this component in one of your existing applications!
OData v4
We've had a focus on OData v4 for the last couple of releases as I've felt that we could improve support for the protocol. With R2 2018 we added support for the last piece to the puzzle, namely the support for hierarchical data through OData. The best way to see this with your own eyes is to look at this new TreeList demo which shows how easy this is to set up.
Cloud Integration
Getting back to the topic of cloud services, there are more than just AI-inspired services for us to take a look at. This includes hooking in to popular databases and services that may host our data. Some of the most popular services are offered by Microsoft Azure, Amazon AWS, and Google Cloud. So, with this release we have provided some step-by-step samples that provide guidelines for how to integrate your UI components with some of these services, specifically:
Binding to Azure Cosmos DB
Consuming Data from Azure Functions
Integrating Kendo UI with Azure Face API
Consuming Data from Amazon AWS DynamoDB
Consuming Data from Google Cloud Big Query
Of course, anything and everything that I mentioned here is available in our online ASP.NET MVC demo repository, our demos for ASP.NET Core, or our documentation for MVC and our documentation for ASP.NET Core
Tag Helpers Across the Board
Tag Helpers were a big hit with existing and new users alike after we announced that a large portion of our Telerik UI for ASP.NET Core components, most importantly the Grid, were to be offered as Tag Helpers with the last release. Well, with the R2 2018 I can say that all of our UI components are now offered as Tag Helpers.
I'm excited to bring this new way of creating user experiences front-and-center and to ensure that anyone looking to work with Tag Helpers can do so across the board with our UI components!
Bring Out Your Data for ASP.NET Core 2.1 with SignalR
This next piece probably does not need an introduction, but just to be safe: SignalR is a very popular library for dealing with data within ASP.NET web applications. We've had support for SignalR for a while actually, but Microsoft recently announced that SignalR was updated with support for ASP.NET Core applications in ASP.NET Core 2.1.
While we're sill waiting for ASP.NET Core 2.1 to be released we have gone ahead and updated our support for SignalR in ASP.NET Core through the 2.1.0-preview2-final build of .NET Core. So, if you're currently taking advantage of the preview version, or just waiting for the official version to drop, you can rest assured that our UI components will be able to serve your SignalR requirements!
Live From Boston - It's the R2 2018 Webinar!
Honestly, I've only scratched the surface here by providing a few links and some new gifs for you to view. If you want to see all of this live in action, and I mean truly live as this is going to be hosted live from our ProgressNEXT conference, you can sign up for our R2 2018 release webinar. This will be hosted on May 30th at 11:30 AM EST and will be done live! Seats for our online webinar are limited so head over to the webinar page and sign up right away!

Save Your Seat
I Want to Hear Your Feedback!
A huge part of what influenced this release was feedback that we received from developers using our UI components. That's why I always want to hear your opinions on what you think about this release! Feel free to provide your initial impressions of this release in the comments section below. Of course you can always head over to our ASP.NET MVC or our ASP.NET Core forums and vote on your favorite features or submit your own ideas!
Read more
---
Telerik & Kendo UI R2 2018: .NET, JavaScript, CHATBOTS! [New Release]
2018-05-16 18:27:38
The Telerik and Kendo UI R2 2018 release is now live, bringing Conversational UI components to all product lines and numerous other new controls, features and themes. Learn all about it!
I'm pleased to announce that our 2018 Progress Telerik and Progress Kendo UI R2 releases are now live! You can now upgrade to the latest version from your account or download a trial to see the latest features.
In this article, I will go over the highlights of the release across both our .NET and JavaScript product lines.
Conversational UI for Your Web, Mobile and Desktop Apps
Our industry rarely presents an opportunity to enhance all our products with the same functionality. The popular developer frameworks we support have all reached different levels of maturity and therefore enhancements are rarely the same from suite to suite. That's why it is so special to announce the general availability of Conversational UI controls aimed to help you develop better human-artificial intelligence conversations, faster.
In her blog post, Sara covered the need for conversational UI components. That said, a picture, or better yet, video tells a thousand words, so check out the video below. How would that conversation have looked if it weren't for adaptive cards and conversational UI?
Conversational UI components are available as part of all our product lines - our Telerik UI for ASP.NET AJAX, ASP.NET MVC, ASP.NET Core, WinForms, WPF and Xamarin products, and our Kendo UI for jQuery, Angular, Vue, React, PHP and JSP libraries. Go ahead and download the latest release via our Telerik DevCraft unified installer and play with Conversational UI in your favorite platform. To help you get started we have included Conversational UI functionality in all our sample apps and demos.
While the future of modern UI is in adaptive cards and chatbots, the present is very much in need of quality web, desktop and mobile controls and the R2 2018 release delivers on just that!
What's New for Desktop Developers (WPF, WinForms, UWP)
If you have followed MSFT /build 2018, you will see that Microsoft is, just like us, very committed to WPF and WinForms through introduction of XAML islands and .NET Core 3.0 support for WinForms and WPF. We are working hard with our Microsoft partners to make this a reality in near future. To this point, I hope you are taking advantage of our open source and free UWP controls. Use them - they will come in handy in the future as Microsoft makes bridges from UWP to WinForms and WPF.
In addition, in this release for WPF controls we are bringing you tons of productivity enhancements throughout the suite, format painters and enhancing possibilities for input validation in WPF, as well as a completely redesigned demo application with a Fluent-inspired look and feel.
For WinForms we are adding an ImageEditor component (top enhancement you asked for!), FluentDark theme, as well as holiday support in the scheduler component, new RadarColumn chart and lastly a format painter in RadRichTextEditor for WinForms. Dig into our team blogs and documentation for all the details.
What's New for Web Developers (ASP.NET AJAX/MVC/Core jQuery, Angular, React, Vue)
We keep enhancing our Kendo UI for Angular offering and have just added three new components (Menu, Tooltip and Toolbar), as well as further Angular Grid enhancements and Material theme support for the complete Kendo UI for Angular suite. React support now includes new components: Charts, DatePicker, TimePicker, ComboBox and Switch, as well as adding in our data visualization library for all chart requirements. We also further advanced the React Grid with in-line and in-cell editing, grouping and PDF and Excel export functionality. We also added in localization for all of our UI components and beyond within React. Finally, the Vue suite added a DropDownTree component and support for the Vuex library.
For ASP.NET products (AJAX, MVC, Core) we have added a plethora of new functionality including updating AJAX controls to jQuery 3.31 version, adding the most voted widget to the portfolio in MVC and Core (DropDownTree) and enhancing OData V4 support.
And how could we talk about modern UI without touching on Azure and SignalR?
As of this release Kendo UI and Telerik UI for ASP.NET MVC and Telerik UI for ASP.NET Core, we created several demos and dedicated documentation sections to include guidance for the integration with: Azure Cosmos DB, Azure Functions' Azure Face API, Amazon AWS DynamoDB and Google Cloud Big Query. Dig into docs and demos to see how to take advantage of it! SignalR is a library that we've had support for almost since its inception. Recently SignalR was updated to add support for ASP.NET Core applications with the upcoming 2.1 release. While we're currently supporting 2.1.0-preview2-final with this release, we updated our support for SignalR to ensure that we are ready to enable all ASP.NET apps to work with this library along with our UI components.
What's New for Mobile Developers (Xamarin)
The Telerik UI for Xamarin suite gained three more controls – treeview, barcode and dayview (as part of Calendar) control, toolbox support for Visual Studio for Mac, as well as plethora of enhancements throughout the suite. This includes some of the top requested items for the powerful ListView control, such as expand/collapse of groups and a variety of interaction and scrolling APIs exposed. And while we're at it – we are extremely proud to have been at Microsoft /build stage on Xamarin – where Sam took some time to talk about Xamarin.Forms 3.0.
What's New in Telerik Reporting and Report Server
Telerik Reporting and Reporting Server are both getting a Web Service Data Source component, which makes it a breeze to connect your reports to a web service to access your data without the need to implement data retrieval logic by yourself. Aside from this, Telerik Reporting introduces content search in the report viewers, digital signing and validation of PDF documents. In Telerik Report Server we have added convenient Web Hooks for variety of event notifications such as scheduling, modifications, data alerts and much more – all useful when integrating the Report Server into enterprise applications. Talking about enterprise grade apps, we know that accessibility is a must with them, so we have added accessibility support in Report Server as well.
What's Up with the DevCraft Bundle
While this is not necessarily a part of the release, in the past two months we have significantly increased the value of our DevCraft bundles by adding Report Server, Test Studio Developer Edition, and Virtual Classroom (more than 30 hours of on-demand product training that is refreshed with every release). With these additions we hope we help you continue to ship quality software on time.
Release Webinars Broadcasted LIVE!
Tired of reading yet? If you've made your way to this section, then reward yourself by registering for our Telerik and Kendo UI release webinars covering all the information above in great depth. Our speakers will be broadcasting live to you from our annual ProgressNEXT conference in Boston. Feel free to ask your questions regarding the release or our future plans, before during and after the webinar via Twitter with #HeyTelerik or #HeyKendoUI. The presenters will cover some of the top questions during the webinar and some of you will get a chance to win one of our prize giveaways, so be vocal!
| Telerik R2 2018 Release Webinar | Kendo UI R1 2018 Release Webinar |
| --- | --- |
| Wednesday, May 30 @ 11:30 a.m. ET | Thursday, May 31 @ 11:30 a.m. ET |
Read more
---
Developer Tooling and Framework Updates from Microsoft Build 2018
2018-05-16 16:30:01
Catch up on the biggest updates from Microsoft Build 2018, and learn about the latest developer tooling and framework updates.
Modern Microsoft is all about Artificial Intelligence and Cloud Computing - something that was on full display on Day 1 of the annual Build conference. However, Microsoft also deeply cares about developer experiences through rich tooling and longevity of developer platforms. There was much to rejoice from Build 2018 on this front - let's recap.
.NET Updates
.NET has been the bread and butter for developers on Microsoft technology stack for years now. And Build 2018 saw some big movements to better align the different flavors of .NET. While not much time was spared for .NET during the keynotes, there was plenty of love shared. The so-called lesser Scotts - Hunter and Hanselman did a wonderful roundup of all that .NET means to developers going forward. Let's recap the major announcements:
.NET Core 3
.NET Core was a gigantic leap forward from the aging .NET Framework. Written from ground up, .NET Core is lean, modular and sports a cross-platform runtime. Love for .NET Core seems to come in feature waves - .NET Core 1.X was all about getting the new performant framework out there. .NET Core 2.X was all about steadying the ship, maturing tools and completing the ASP.NET story with API parity.
Build saw the announcement of .NET Core 3 - to be available as Preview later this year, with final bits coming in 2019. This time the focus is Windows desktop - taking all of the Core goodness to re-energize .NET development on desktop. .NET Core 3 will support Windows desktop apps - Windows Forms, Windows Presentation Framework (WPF), and UWP XAML. Developers will be able to run new or existing Windows desktop applications on .NET Core, and the benefits are obvious:
Performance improvements with .NET Core 3
Varying side-by-side versions of .NET Core on same machine for better maintainability
Bundling .NET runtimes within app packages for easy deployments
Full access to Windows 10 APIs
Support for the .NET Core CLI tools and SDK-style projects in Visual Studio
Breathe new life into modern desktop app development on Windows
While .NET Core 3 is clearly the big announcement, the .NET Framework is getting some love as well. 2019 will see the release of .NET Framework 4.8, sporting many of the features from .NET Core as well as targeted improvements. The full .NET Framework, however, will not be able to reside with varying side-by-side versions - too many registry dependencies.
Since pictures are sometimes worth more than words, here's a pictorial view of how .NET Core 3 plans to support Windows desktop apps. Once .NET Core 3 lands, any new Windows desktop development should likely be on top on .NET Core. Any Windows-specific APIs missing in .NET Core can be bridged using compact Windows Desktop Packs on top of Core - available as NuGet packages.
XAML Islands
Based on who you talk to, Universal Windows Platform (UWP) has seen varying levels of success. On the brighter side, UWP provides developers a unifying app and API canvas to build modern Windows apps. And UWP apps run on any Windows device - from phones, tablets, desktops, Surface Hubs and even Hololens. However, attracting developers to the UWP platform has proven to be a bit of a challenge.
A new innovative solution aims to remedy two problems with one strike - invigorate UWP development to target all Windows PCs and bring modern app development benefits/tooling into desktop technologies. Build saw the introduction of XAML Islands - a way to host UWP controls inside Windows desktop WinForms or WPF apps.
Think of XAML Islands as little containers inside WinForms or WPF apps - ones that can hold little pieces of XAML to render UWP controls. This provides a way to bring modern UWP browser and media controls within desktop apps, thus enabling rich app experiences. Developers can drop in complex UWP controls - like media players, Edge-based webviews, ink canvas, maps or even custom UI - directly inside desktop apps. Developers can pair XAML Islands with the Fluent Design system to build truly universal modern Windows app experiences.
Xamarin Updates
It is no secret that Xamarin has largely democratized modern native cross-platform mobile app development for .NET developers. Build 2018 saw a healthy serving of Xamarin love. Let's recap:
Xamarin.Forms 3.0
After what seemed like an eternity, Xamarin.Forms 3.0 is now a stable release - much to the delight of Xamarin developers worldwide. Included in Xamarin.Forms 3.0 is a ton of goodness and flexibility for developers. Some major new features are:
CSS Styling
In addition to XAML Styles, developers can now style their Xamarin.Forms XAML using Cascading Style Sheets (CSS) - this allows for the flexibility to choose what developers find productive. With CSS, developers can reuse existing skills and potentially share styling code between web/mobile apps. While optional, there are some real benefits to CSS styling in Xamarin.Forms and one can easily mix/match CSS with XAML Styles for app-wide themes.
FlexLayout
Inspired by Flexbox on browsers, FlexLayout is a new layout system for Xamarin.Forms. This is particularly well suited to support a variety of screen dimensions for mobile form factors with a flexible UI layout. FlexLayout is great for handling UI distribution/direction and content spacing/alignment/justification - a more streamlined option for Xamarin.Forms developers to plan their app content layout.
Visual State Manager
Visual State Manager (VSM) has been a much-loved feature in other XAML UI platforms - and now it is here for Xamarin.Forms. The core idea is to define various states for UI layouts and controls declaratively in XAML - and have the state changes be driven my user behavior. Xamarin.Forms supports several VSM states for most visual tree controls, and developers can easily define custom states.
Localization
Empathy actually makes a lot of business sense - love and care in apps drive up user engagement. One way mobile developers can achieve this is by supporting Localization - and Xamarin.Forms now makes this super easy to right-to-left localizations. With a simple FlowDirection XAML property or direction CSS style, app content can flow in either direction - making it easy for developers to target locale languages such as Arabic and Hebrew that flow right-to-left.
Platform Heads
While support for new platform heads with Xamarin.Forms has been pulled into master branches for a while, it is important to realize that Xamarin.Forms 3.0 is the first stable release sporting new platform support. Yes, developers can now light up app support in new platforms - like WPF, MacOS, Linux and Tizen - all from a Xamarin.Forms code base.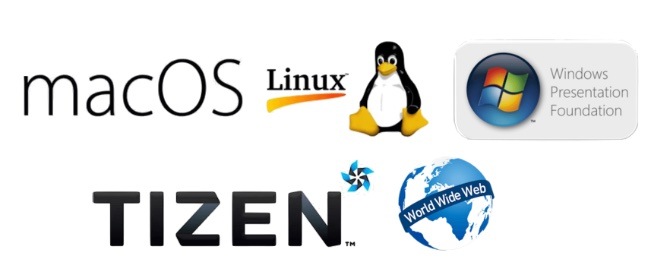 Tooling Enhancements
In addition to the Xamarin.Forms 3.0 release, Build also saw a string of tooling announcements for Xamarin developers - let's recap the major improvements.
Hyper-V Android Emulator Support
With the Windows 10 April 2018 update, the Google Android Emulator is now compatible with Hyper-V running on Windows. This means for Xamarin developers, the hardware-accelerated Android emulator can now run side-by-side with other Hyper-V based technologies - like Docker containers and VMs.
Xamarin.Forms XAML IntelliSense
Xamarin.Forms has been like the cool distant cousin to other XAML counterparts - speaking a similar language, but with a slightly different dialect. The latest Visual Studio 2017 should see vast improvements in Xamarin.Forms XAML editing - now powered by the same IntelliSense engine from WPF and UWP. Developers can expect better IntelliSense, binding/commanding/resource completion, lightbulb suggestions and improved code navigation.
Automatic iOS Device Provisioning
Provisioning iOS devices for side-loading apps has never been for the faint hearted - now Xamarin developers can breathe a sigh of relief. Automatic iOS provisioning in Visual Studio 2017 now streamlines the complicated process - including requesting a development certificate, generating a signing key, adding a device in the Developer Center and downloading the provisioning profile. Developers can do it all - without ever leaving Visual Studio.
Improved Android SDK Management
Google is retiring the Android VHD manager - this is turning out to be a blessing in disguise. Xamarin developers can now enjoy a new SDK manager tool to keep tabs on various Android SDKs and emulator images. There is now a one-stop shop to manage all Android VHD variations and Android projects are automatically matched to corresponding SDK versions.
Developer Tools
Aside from .NET and Xamarin updates, Microsoft shared other goodies to make developers more productive, enable easier DevOps workflows and provide connected data experiences to power modern apps. Let's take a look.
VS Live Share
Visual Studio Live Share is an innovative tool to enable real-time developer collaboration. With a simple extension for Visual Studio 2017 or Visual Studio Code, developers can now work with anyone across the globe in real-time. Collaboration stretches across the development lifecycle - including live edits, group debugging and shared server/terminal. Developers get to collaborate using their preferred tools and familiar personalized environment - full multi-file context is recreated for shared projects, without cloning repositories or needing dependencies.
There are some valid privacy concerns however - security of information going over the wire or opening terminal access through a link. All of these concerns can be addressed though, and the productivity benefits of VS Live Share are tremendous. And VS Live Share is free for all. Hallelujah!
DevOps Integrations
Most deployed apps follow a lifecycle pattern - the smaller the loop, the faster the development cycle. Microsoft's efforts have been focused on 'shifting left' and tightning the loop through easier DevOps integrations. This story continued at Build. For apps deployed on Azure, DevOps through Visual Studio Team Services (VSTS) is now integrated within the Azure developer portal.
For mobile, app lifecycles are well pronounced and repeat fast. Visual Studio App Center is meant to be mission control for all mobile apps - Build. Test. Deploy. Engage. Repeat. Visual Studio App Center works for apps written in a variety of ways - native apps in Swift/Java and cross-platform apps in Xamarin/React Native.
Visual Studio App Center is now integrated within GitHub mobile app projects. Developers can simply grab the App Center extension from GitHub Marketplace and set up CI/CD pipelines for mobile projects - automated Build-Test-Distribute process for the entire app lifecycle.
Microsoft 365
Build Day 2 keynote was entirely dedicated to Microsoft 365. If you are new to the term, here's the simple breakdown:
Microsoft 365 = Windows 10 + Office 365 + Enterprise Mobility & Security (EMS)
Windows 10 continues to evolve and drive up adoption numbers. Continuous efforts are underway to make Windows 10 the best possible developer box for developers, for the intelligent cloud and intelligent edge. With rich developer IDEs, matured programming languages and cross-platform app reach, Windows continues to lure developers.
Build also saw increased focus on the Microsoft Graph - the API canvas for Microsoft 365, securely connecting developers to Office 365, Windows 10, and Enterprise data. Developers get to tap into rich contextual data to provide continuity of experience within all of Microsoft 365 and drive up user productivity. With deep insights and a broad user base, Microsoft Graph is positioned to provide a set of rich APIs for powering intelligent apps throughout Microsoft developer platforms.
The call to action is clear: lure developers to Windows and provide rich tooling/APIs to build smart apps for the intelligent cloud/edge.
Conclusion
Build 2018 was a milestone event allowing Microsoft to share its tech vision with developers. While Cloud and AI dominated the overall tech landscape, practical developer tooling enhancements and updates to existing frameworks keep inviting developers to the Microsoft technology stack.
As always, we at Progress are here to clear roadblocks for developers to be successful. With Telerik and Kendo UI, we'll continue to provide rich UI controls and frameworks to light up your Windows/Web/Desktop apps. With an eye towards the future, close partnership with Microsoft and heavy investments to make top notch developer tooling, needless to say - we're here for you, today and tomorrow.
Read more
---