U.S. Senate Votes to Restore Net Neutrality, Now Expected to Face Major Hurdle in House
2018-05-16 22:01:33
The United States Senate today voted to repeal the Federal Communication Commission's "Restoring Internet Freedom" order, which was enacted last December and reverses Obama-era Net Neutrality rules. Today's decision ended with a vote of 52-47 in favor of restoring Net Neutrality protections, with supporters totaling all 47 Democratic Senators, two independents, and three Republican Senators.

The Senate Democrats used the Congressional Review Act to call for the vote to halt Net Neutrality's repeal. The law gives Congress 60 days to review and potentially reverse regulations passed by a federal agency, in this case the FCC.




Under the act, the decision will now move onto the House of Representatives, where it's expected to not make it past the Republican-majority House. If the measure ultimately makes it to President Trump's desk, it's likewise believed that he wouldn't back the decision to go against a regulation created by his own FCC chairman Ajit Pai.

Net Neutrality has been an increasingly heated debate since momentum gathered in the Republican-controlled FCC last fall, predicting the repeal of the rules that eventually came in December. If the new efforts fail, Net Neutrality rules will officially end in the U.S. in less than a month, on June 11, 2018.

The reversal of Net Neutrality protections classifies internet service providers as "information service" providers, as they were prior to the advent of Net Neutrality in 2015. While supporters of the rollback describe the move as a return to a less-regulated internet, opponents fear that ISPs will be able to slow down internet speeds -- or block access completely -- to any website they see as a competitor.

Some ISPs have come out stating they would not slow down a user's internet in any way, including AT&T. In January, the carrier pledged a commitment "to an open internet" in an open letter written by CEO Randall Stephenson. The letter explained that AT&T has not and does not plan to block websites, censor online content, or throttle, discriminate, and degrade network performance based on a website's contents, although Stephenson didn't mention some topics of concern for Net Neutrality supporters like online fast lanes and "paid prioritization."

Apple's comment on the topic last year stated that the Net Neutrality repeal could "fundamentally alter the internet as we know it," and if it passed it would be put in place to the detriment of consumers, competition, and innovation. Around the same time last August, the FCC received a record-breaking 22 million comments from the public who voiced their opinions on the controversial issue in the months leading up to the December vote.

Note: Due to the political nature of the discussion regarding this topic, the discussion thread is located in our Politics, Religion, Social Issues forum. All forum members and site visitors are welcome to read and follow the thread, but posting is limited to forum members with at least 100 posts.




Discuss this article in our forums


Read more
---
OnePlus Again Pokes Fun at Apple's Headphone Jack Removal During OnePlus 6 Announcement
2018-05-16 20:23:08

OnePlus today announced the launch of its latest flagship phone, the OnePlus 6, and the company couldn't resist taking yet another jab at Apple and its decision to remove the headphone jack from its flagship iPhones.

During the event, OnePlus introduced new $69 OnePlus Bullets Wireless headphones that are shipping alongside the new OnePlus 6. "Just one thing though. I wonder. If you can connect your earphones using Bluetooth, you don't need a headphone jack anymore, do you?" said Carl Pei, OnePlus co-founder.



Pei's headphone jack joke starts at 1:14:00


Pei was making a joke at Apple's expense, as despite the inclusion of Bluetooth headphones with the OnePlus 6, it continues to include a headphone jack. "And yes, there's still a headphone jack," Pei said during the unveiling of the OnePlus 6.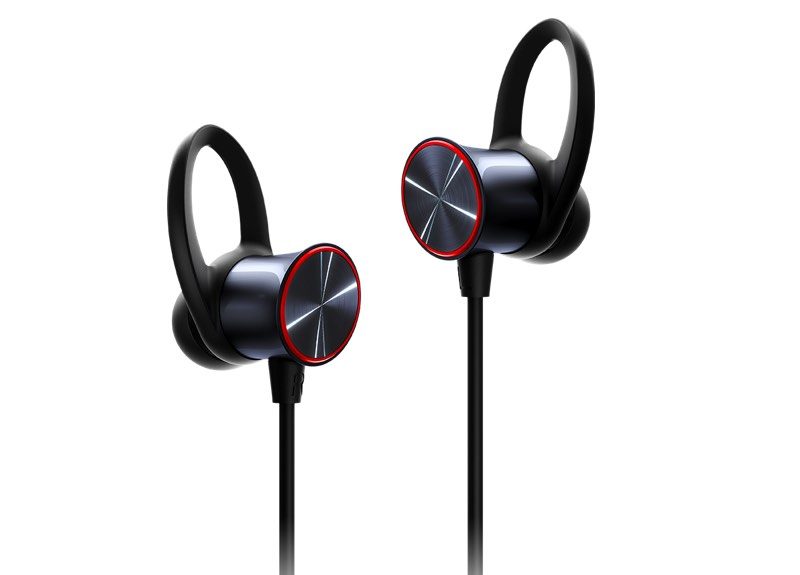 OnePlus made a similar joke on stage last year, after Apple eliminated the headphone jack from the iPhone 7 and the iPhone 7 Plus, a move that proved to be unpopular with some customers despite the introduction of the AirPods.
"On the bottom, you'll notice that we ditched the 3.5mm headphone jack. The elegance of the overall design is instantly heightened. And who needs a headphone jack anyway? That's why Bluetooth exists, right? Just kidding. Of course the OnePlus 5 has a headphone jack."
Design wise, though it includes a headphone jack, the new OnePlus 6 takes other design cues from the iPhone X, like many Android smartphones this year. It features a 6.28-inch AMOLED display with minimal bezels and a notch at the top to house the front-facing 16-megapixel camera, along with a glass body. There are two vertically positioned cameras at the rear of the device.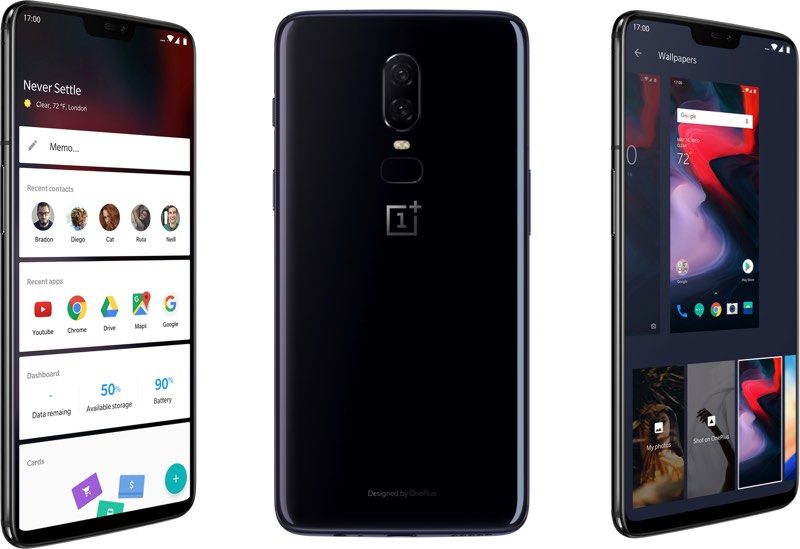 Inside, the OnePlus 6 sports a Qualcomm Snapdragon 845 processor, 6GB to 8GB RAM, and a minimum of 64GB of storage. It comes with facial recognition capabilities, which the company says uses more than 100 identifiers for security purposes, and it also features a fingerprint sensor at the back. Other features include support for dual SIM cards, fast charging, rain resistance, and the ability to run the latest versions of Android, including the current Android P beta.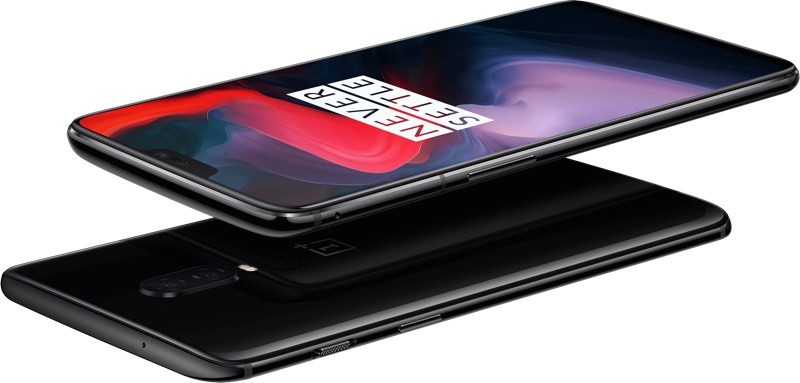 Pricing on the OnePlus 6, which launches on May 22, starts at $529. The device is available in several colors, including Mirror Black, Midnight Black, and Silk White. The OnePlus Bullets will be available on June 5 for $69.


Discuss this article in our forums


Read more
---
Hulu for iOS Gaining Live TV Guide, Enhanced Scrubbing and Options to Better Tailor Recommendations
2018-05-16 20:09:52
Hulu today announced several features that are coming to the web and its mobile apps for iOS and Android to optimize the mobile viewing experience.

Hulu's Live TV guide, which debuted last week on the Apple TV, Xbox One, Amazon Fire TV, and Nintendo Switch, will be added to mobile devices, allowing users to get to live TV with fewer clicks, see what's on, and see what's coming up.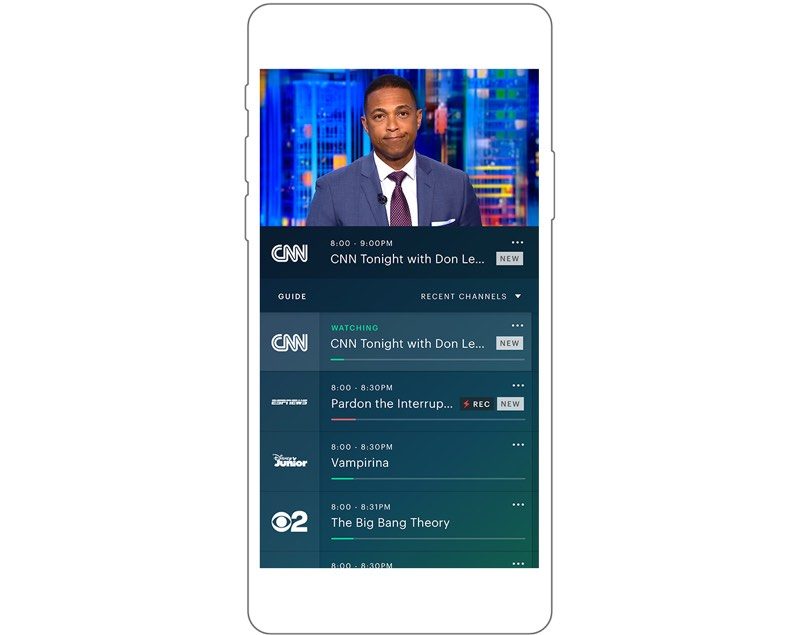 On iOS and Android devices, a portrait player will let users see what's on and switch between channels without having to browse in landscape mode. Rotating the phone horizontally will then launch into full screen mode. When watching on-demand content, Hulu will offer up recommendations on what to watch next when the phone is rotated into portrait mode.

For Watch History, Hulu is adding "Stop Suggesting" and "Remove" toggles to allow users to better tailor their recommendations to their tastes.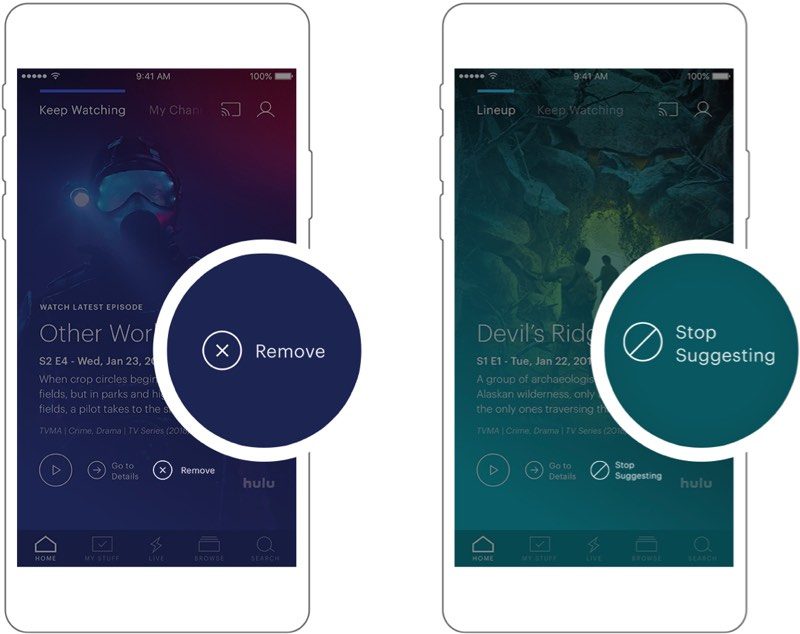 Hulu also plans to enhance scrubbing and frame previews, so it's easier to navigate through shows and movies to find a specific scene, rewatch content, or skip ahead.

HDMI support is being added to iOS to allow an iPhone to be connected to a TV with a Lightning to HDMI adapter, and on the web, live TV subscribers will have access to the new Hulu experience for web.

All of these features will begin rolling out to Hulu users starting next week.




Discuss this article in our forums


Read more
---
Apple Accessory Sales: Get 25-45% Off iPhone/iPad Cases and More at Speck and Belkin
2018-05-16 20:00:42
Accessory maker Speck today launched a notable sale that discounts products by 45 percent across its online storefront, ranging from smartphone cases to bags, screen protectors, cables, and more. To see the sale prices, find an item to add to your cart, click "View Cart" in the pop-up menu, then enter the discount code SUPER45 in the box at the bottom lefthand corner of the screen.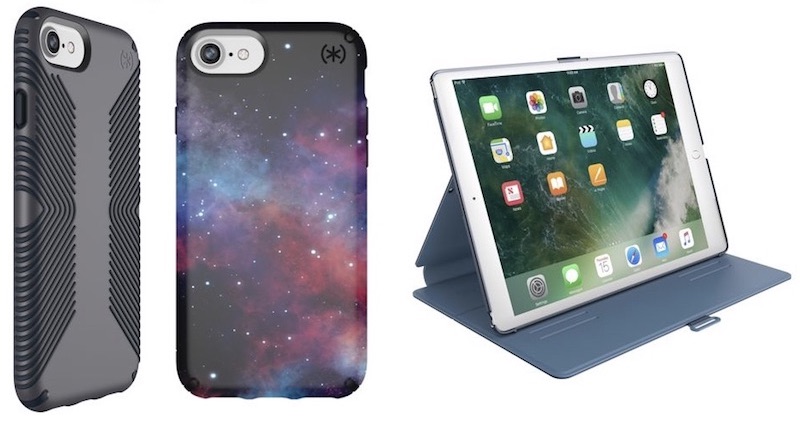 Note: MacRumors is an affiliate partner with these vendors. When you click a link and make a purchase, we may receive a small payment, which helps us keep the site running.

Speck offers free U.S. shipping and $5 two-day shipping on all orders, and the 45 percent discount will be applied to the total order cost, so multiple products can be purchased at once. Note that if Speck's products already have a promotion running, like the current offer for $10 off MacBook cases, then the 45 percent savings won't get applied in the cart. The company also limits the color options available under the promo code in some cases.

Speck's sale runs through Friday, May 18, so check out a few ideas on items to buy in the list below, and head over to Speck's dedicated Apple section for more discounted Apple accessories. If you have non-Apple products, the sale also covers accessories for products from Samsung, Microsoft, Google, and others.

iPhone Cases



iPad Cases
Belkin also has a sale going on this week, offering customers the chance to get 25 percent off select products on its Steals and Deals page using promo code STEAL25. Products available in the sale include USB car chargers, iPhone armbands, iPad cases, Apple Watch bands, USB-C and Lightning cables, and more.

Our exclusive deals with Anker are also ongoing this week, so if you haven't taken a look at the discounted products be sure to visit our blog post on the sale. Anker's devices marked down include iPhone X cases, Lightning cables, wall chargers, a wireless Qi mat, and more. The exclusive promo codes will last through May 31, 2018.

Visit our full Deals Roundup for more information on this week's sales.


Discuss this article in our forums


Read more
---
Twitter Shares Pricing on New Account Activity APIs, Some Third-Party Apps in Jeopardy
2018-05-16 19:05:51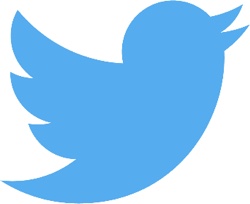 Twitter today unveiled new details on its upcoming activity API changes, which will affect how third-party apps are able to access Twitter APIs and provide services to Twitter users who prefer to use apps like Twitterrific and Tweetbot.

Third-party Twitter app developers will be required to purchase a Premium or Enterprise Account Activity API package to access a full set of activities related to a Twitter account including Tweets, @mentions, Replies, Retweets, Quote Tweets, Retweets of Quoted Tweets, Likes, Direct Messages Sent, Direct Messages Received, Follows, Blocks, Mutes, typing indicators, and read receipts.

Premium API access, which provides access to up to 250 accounts, is priced at $2,899 per month, while enterprise access is more expensive, with pricing quotes available from Twitter following an application for an enterprise account.

At least some third-party apps have said they will not be able to afford access to the new Twitter APIs, including Twitterrific.


It's looking like it won't be financially possible for us to afford the new account activity API from twitter.

— Sean Heber (@BigZaphod) May 16, 2018

These APIs also will not include access to streaming connections, which Twitter says are used by only 1 percent of monthly active apps.


There's no streaming connection capability as is used by only 1% of monthly active apps. Also there's no home timeline data. We have no plans to add that data to Account Activity API or create a new streaming service. However, home timeline data remains accessible via REST API.

— Twitter Dev (@TwitterDev) May 16, 2018

Twitter says it will be delaying the deprecation of its current APIs for three months to give developers time to transition over to the new platform. These APIs will be deprecated on Wednesday, August 16 instead of June 19, the original date Twitter planned to end support for the APIs.

It is not yet clear what impact all of these changes will have on major third-party Twitter apps, but we should hear updated details soon. Tapbots, the creators of Tweetbot for Mac and iOS, said on Tuesday that its apps will continue to function, but a few features could be slower or removed.

Tapbots says the worse case scenario on Mac is that notifications for likes and retweets will not be displayed, and notifications for tweets, mentions, quotes, DMs, and Follows could be delayed by one to two minutes.


Discuss this article in our forums


Read more
---
Apple Releases Safari Technology Preview 56 With Bug Fixes and Feature Improvements
2018-05-16 19:01:49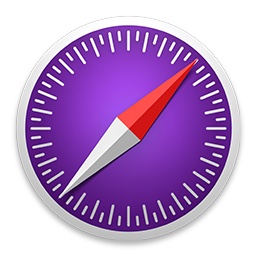 Apple today released a new update for Safari Technology Preview, the experimental browser Apple first introduced over two years ago in March of 2016. Apple designed the Safari Technology Preview to test features that may be introduced into future release versions of Safari.

Safari Technology Preview release 56 includes bug fixes and feature improvements for JavaScript, WebAssembly, Web API, Security, CSS, Rendering, Media, and Web Inspector.

The Safari Technology Preview update is available through the Software Update mechanism in the Mac App Store to anyone who has downloaded the browser. Full release notes for the update are available on the Safari Technology Preview website.

Apple's aim with Safari Technology Preview is to gather feedback from developers and users on its browser development process. Safari Technology Preview can run side-by-side with the existing Safari browser and while designed for developers, it does not require a developer account to download.




Discuss this article in our forums


Read more
---
Apple Exploring North Carolina, Northern Virginia for New Campus
2018-05-16 18:37:38
For the last several months, Apple has been exploring locations for a new campus focusing on technical support, and according to new reports, sites in North Carolina and Northern Virginia are under consideration.

The Washington Post says Apple has explored opening a campus for 20,000 employees in Northern Virginia, an area Amazon is also considering for its new campus.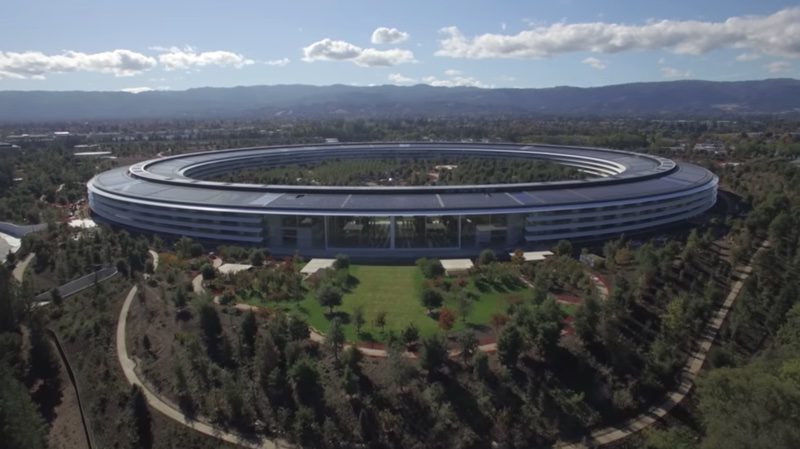 Image of Apple Park via drone pilot Duncan Sinfield


Apple told economic development officials in Northern Virginia that it is seeking four million square feet of space to accommodate 20,000 jobs, and officials proposed several potential sites.
The sites proposed by Northam's staff for Apple include office buildings and development sites in Crystal City, privately owned Loudoun County land near the Center for Innovative Technology and the Scotts Run development in Tysons.

Two of those locations, Crystal City and the Loudoun land, are part of sites Northam also pitched to Amazon. Both companies plan to make a decision this year.
Separately, the Triangle Business Journal says that Apple is considering establishing its new campus in Research Triangle Park in North Carolina. Research Triangle Park, a 22 million square foot research park, has become an attractive site for tech companies and is known as North Carolina's technology hub due to its proximity to NC State, the University of North Carolina, and Duke University.

Apple CEO Tim Cook reportedly met with North Carolina governor Roy Cooper and commerce secretary Tony Copeland while Cook was in town over the weekend to give the commencement speech at Duke University.

Apple in January said that it would invest $350 billion in the U.S. economy and create 20,000 jobs over the next five years, partially through the launch of a fourth major campus. At the time, Apple said that the campus would not be built in California or Texas, which is where its current campuses are located.

The company declined to provide additional details on the campus' location, and has since been exploring its options and negotiating with various states for tax cuts and other benefits.

Apple's upcoming campus will not be like its major corporate campuses in Northern California, One Infinite Loop and Apple Park, as it is expected to be focused on housing customer service and technical support employees.

Apple CEO Tim Cook in March said that Apple is "not doing the beauty contest thing" for its new campus, taking a dig at Amazon's decision to announce 20 finalist cities as the potential locations for its own new campus. "That's not Apple," he said.

"From our point of view, we didn't want to create this contest, because I think what comes out of that is you wind up putting people through a ton of work to select one, so that is a case where you have a winner and a lot of losers. I don't like that," Cook added at the time.
Discuss this article in our forums


Read more
---
2018 iPhones Again Said to Have Faster 18W USB-C Charger in Box
2018-05-16 16:50:00
Apple's widely rumored trio of new iPhone models expected to be announced in September will feature 18-watt USB-C power adapters in the box for much faster wired charging, according to ChargerLab.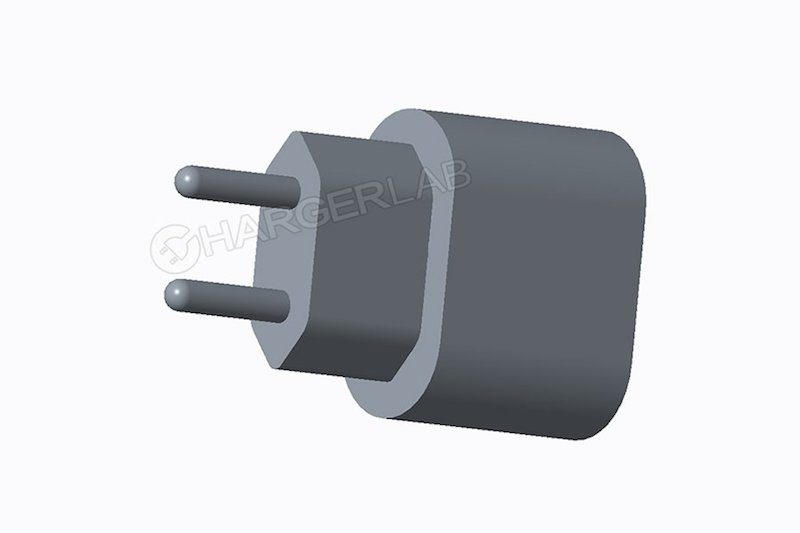 ChargerLab's render of European version of Apple's rumored 18W USB-C charger


The new, rounder-shaped power adapter would connect to an iPhone with a Lightning to USB-C cable, also expected to be included in the box, enabling much faster charging speeds than the tiny square-shaped 5W power adapter included with current iPhones. A render of the European version is shown above.

MacRumors tested the iPhone X with various third-party 18W wired chargers last year, for example, and found that the device reached a 79 percent charge after one hour. With a 5W charger, the iPhone X only reached a 39 percent charge in that time. We explained our methodology in detail in that article.

Today's report, based on information from "inside the production line," corroborates a post on Chinese social network Weibo that also claimed 2018 iPhones will come with an 18W USB-C charger and a Lightning to USB-C cable in the box. That report included drawings of what the North American charger may look like.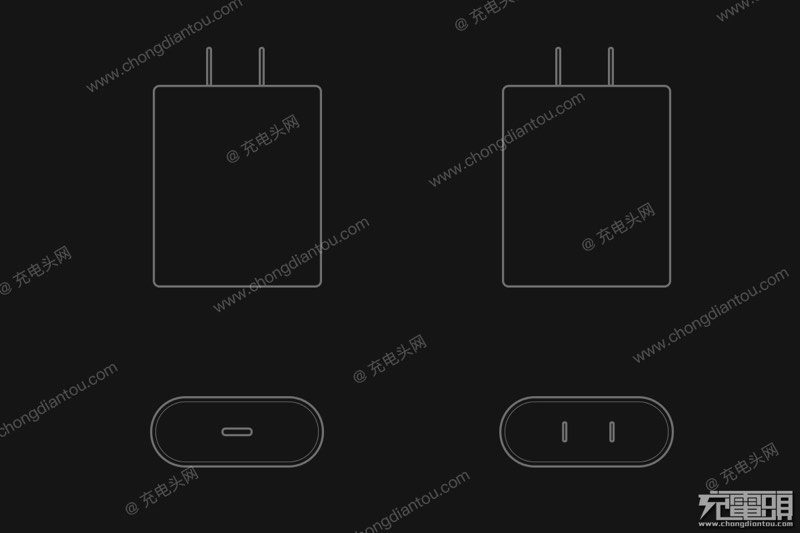 All in all, the new 18W power adapter would generally charge an iPhone at least twice as fast as the current 5W charger. Fast charging is supported by the iPhone 8, iPhone 8 Plus, iPhone X, and presumably future models, rumored to include a new iPhone X, a larger iPhone X Plus, and a lower-priced 6.1-inch iPhone.


Discuss this article in our forums


Read more
---
Facebook to Launch Cloud Storage Feature for Photos and Videos Taken With In-App Camera
2018-05-16 16:21:53
Facebook today announced three new mobile app features aimed at helping its users better "create and save memories," with a launch in India first and then rolling out to the global community "shortly thereafter" (via The Verge).

The first feature allows photos and videos taken with Facebook's in-app camera to be saved directly to a user's Facebook account in the cloud, and not onto their device's storage. This is aimed at the India market due to the popularity of cheaper entry-level devices in the country and their inherent storage limitations.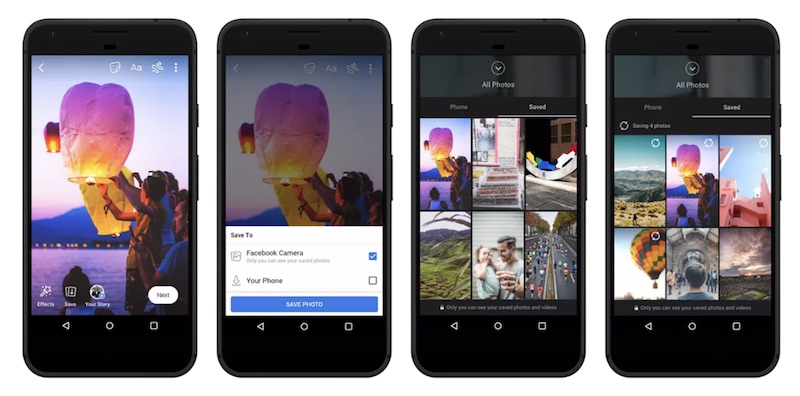 Image via The Verge


These pictures and videos will only be visible to the user after they're saved, but can then be posted to a wide audience. According to The Verge, "If there's a capacity limit to the new storage options, Facebook doesn't mention it."

Also in the camera, users will be able to share voice messages as "Voice Posts" thanks to a new audio option. This is another aim at the Indian smartphone user market, since local users will be able to quickly record a voice message and send it to a friend, without Facebook needing to update its app with more native language keyboards.

Lastly, users will gain an ability to archive their favorite Facebook Stories before they disappear after 24 hours. Facebook debuted a somewhat similar feature for Instagram late last year, allowing users to highlight their favorite stories permanently on their main profile as a way to show off their personality to any visitors.

Facebook is also gearing up to launch a major Messenger update, which will introduce a dark mode, customizable chat bubbles, and a simplified user interface into the chat app. Facebook revealed the update during its F8 conference earlier this month, admitting that Messenger had become cluttered over the last few years and promising that the new update would greatly streamline and simplify the app.


Discuss this article in our forums


Read more
---
Arlo Pro Camera Firmware Release Notes Suggest Incoming HomeKit Support
2018-05-16 15:50:19
Netgear's line of connected smart home cameras, called "Arlo," currently only support HomeKit for the Arlo Baby camera. However, this could be changing in the near future as release notes posted by an Arlo community manager on the company forums suggest that support for HomeKit will be part of a soon-to-launch firmware update for the Arlo Pro camera.

There are a variety of wire-free and AC-powered Arlo devices, including the base Arlo camera, Arlo Pro, Arlo Pro 2, Arlo Go, Arlo Q, and Arlo Q Plus. According to the release notes in the forums, HomeKit would only be coming to the wire-free Arlo Pro camera. Recent release notes for the Arlo Pro 2 lack a mention of HomeKit support, but it's unclear why the company would limit HomeKit to just the first generation of the Arlo Pro line.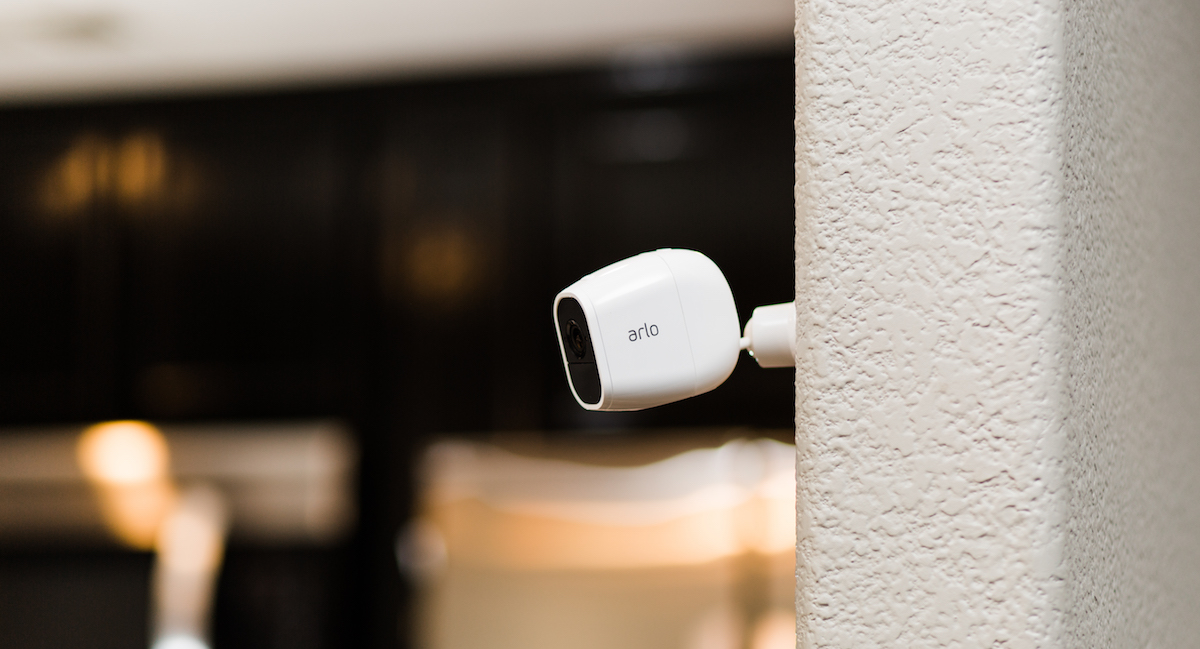 For the Arlo Pro, the update also includes a fix for high pixelation of images, support for new Wi-Fi codes, and more.

Arlo Pro Camera 1.092.0.13_19715
- Fix for high pixilation of images
- Include backwards error correction to minimize ghosting
- Add support for new wifi codes
- Add support for Homekit
- Add support for H15 hardware
- Bug Fixes
Netgear introduced HomeKit into the Arlo Baby camera in February through an update to the Arlo iOS app. When smart home devices support HomeKit, users can then add them into Apple's Home app, where it's much easier to connect a variety of products into scenes for a home that can then be controlled with a tap of a button or through Siri.

Yesterday, Netgear launched the Arlo Security Light as a companion product to its cameras. The wire-free LED light illuminates outdoor areas, can detect motion, and mainly touts Amazon Alexa support on its web page.

Apple sells the Arlo Baby camera on Apple.com for $189.95, along with other HomeKit-compatible security cameras like the Logitech Circle 2 ($179.95) and D-Link Omna Cam ($149.95). Arlo Pro cameras are comparatively more expensive because they require a base station. Arlo Pro starts at $249.99 for one camera and a station, and the Arlo Pro 2 starts at $479.99 for two cameras and a station.

(Thanks, Ryan!)


Discuss this article in our forums


Read more
---
Apple Has Fully Restored Inventory of Mid 2012 and Early 2013 MacBook Pro Batteries
2018-05-16 15:03:06
Following over a year of shortages, Apple has fully replenished its supply of top case assemblies with glued-in batteries for Mid 2012 and Early 2013 models of the 15-inch MacBook Pro with Retina display.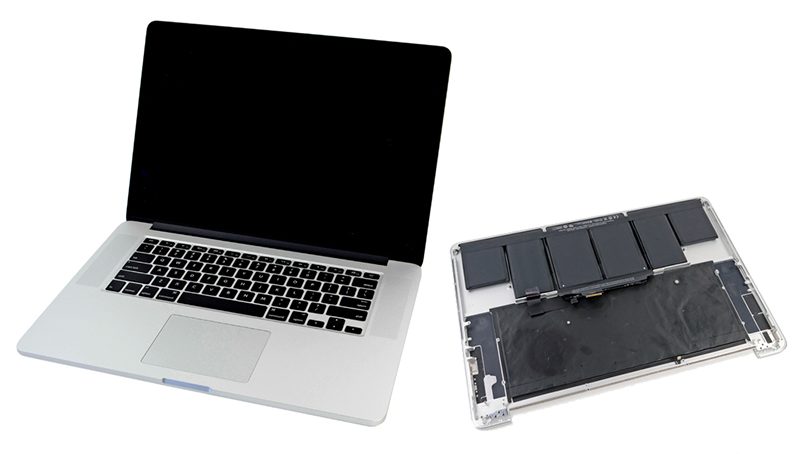 Mid 2012 MacBook Pro and its top case with battery via iFixit


A top case is the aluminum enclosure that houses the keyboard, trackpad, and speaker grilles on a MacBook Pro. For the two aforementioned models, the battery is affixed to the underside of the top case with strong adhesive, meaning the entire assembly needs to be swapped out for a simple battery replacement.

Now that inventory of the top cases is widely available again, Apple is "no longer offering free, delayed repairs" to customers with new service orders, according to its internal memo distributed to Apple Stores and Apple Authorized Service Providers on Tuesday and obtained by MacRumors from a reliable source.

Instead, Apple has resumed charging its standard out-of-warranty fee for all 15-inch MacBook Pro battery replacements, which is $199 in the United States. The fee is waived if the notebook is covered by an AppleCare+ plan.

Apple first notified service technicians about the "severe constraint" of the top cases in March 2017, when it temporarily stopped facilitating battery replacements. Apple expected the shortage to be resolved by September 15, 2017, but it later extended the date to November 15, 2017, and it evidently took longer.

As a temporary solution, Apple permitted customers to delay service until inventory became available, in exchange for Apple covering the full cost of the battery replacement. If a customer was unwilling to wait, however, Apple permitted them to exchange the MacBook Pro for a functionally equivalent model.

This generous policy resulted in many customers being able to exchange a 2012 MacBook Pro for a much newer model, such as a maxed-out refurbished 2016 MacBook Pro with Touch Bar, for just the $199 cost of a battery replacement. The only requirement was that the battery failed Apple's diagnostic test.

Apple stopped offering replacement units for repairs initiated after July 26, 2017, due to a temporary improvement in top case availability, but it began offering free, delayed battery replacements again for repairs initiated after August 25, 2017. That policy is what appears to be ending as of this week.

All in all, customers with a Mid 2012 or Early 2013 model 15-inch MacBook Pro who are in need of a new battery should be able to pay for the service without significant delays or other issues going forward. The process can be initiated from the Contact Apple Support page by selecting Mac → Mac Notebooks.


Discuss this article in our forums


Read more
---
Microsoft Planning Low-Cost Surface Line to Compete With Apple's $329 iPad
2018-05-16 14:19:21
As Apple's iPad and Microsoft's Surface continue to compete in the tablet market, a new report out today by Bloomberg claims that Microsoft is planning its next tablet line to be lower-cost in an effort to attract people to Surface products who aren't interested in the more expensive Surface Pro. The move is directly aimed at competing with Apple's recently launched $329 iPad, and could see Microsoft debut the devices as soon as the second half of 2018.

According to people familiar with the company's plans, the tablets will be priced at around $400, so they would still be more expensive than Apple's cheapest options. They will be the first Surface devices to adopt USB-C and rounded edges "like an iPad," instead of the square corners of the current devices. Storage tiers will include 64GB and 128GB, as well as LTE options, and the devices will feature 10-inch screens.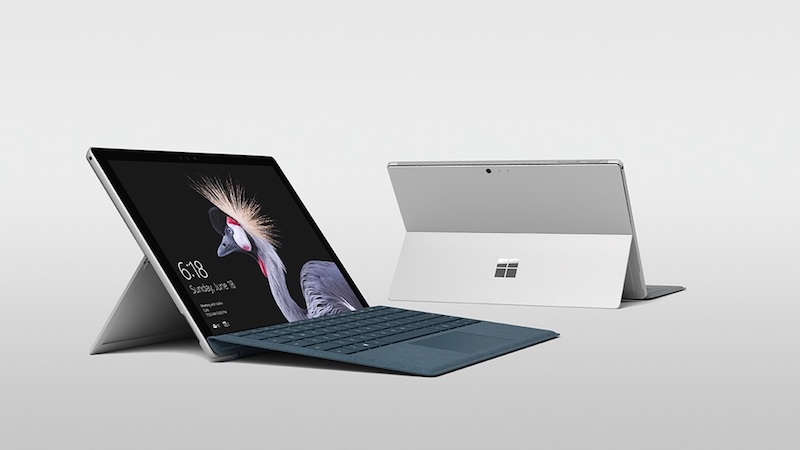 The Surface Pro


In an effort to make the tablets 20 percent lighter than the high-end $799 Surface Pro, Microsoft is believed to sacrifice battery life by as much as "four hours fewer" than the current generation (13.5 hours for Surface Pro). Not much is known about the insides of the upcoming tablets, but the people said that Intel will supply the main processor and graphics chips.

The devices will continue to have the kickstand for upright typing and video watching seen in current Surface models, and they will run Windows 10 Pro. Ultimately, the company is trying to enter the low-cost market again after previous attempts with the Surface RT in 2012 and the Surface 3 in 2015, which both started at $499 and performed poorly in comparison to the growing Surface Pro line.

Microsoft has struggled to find a high-volume hit with the Surface devices as well as to introduce a flow of new choices to keep growth steady. In the fiscal year that ended last June, Surface revenue declined 2 percent as the company faced lower volume sales owing to an aging Surface Pro line. Revenue rose 32 percent in the most recent quarter, indicating new interest in Microsoft's hardware.

Apple sold about 44 million iPads that generated almost $20 billion in revenue during the past four quarters. Microsoft's entire Surface hardware business produced $4.4 billion for the same period.
Microsoft is believed to be looking at Apple's education-focused iPad launch from earlier in 2018, and the new Surface models "could likewise appeal to students and teachers," as well as schools that look into buying cheap tablets in bulk. With the cheaper Surface, the company is planning low-cost updates to its keyboard cover, stylus, and mouse. Prices haven't yet been pinpointed, but as a comparison the current keyboard cover runs for $160.

Apple's low-cost iPad includes Apple Pencil support, an A10 Fusion chip with 64-bit desktop-class architecture, a Retina display, enhanced cameras, and advanced sensors with a gyroscope and accelerometer, which fuel powerful augmented reality apps through ARKit. Although the iPad is normally $329 for consumers when not on sale, Apple sells it at $299 to schools and says that the tablet was built for mobility and durability for students, sporting an aluminum unibody construction.


Discuss this article in our forums


Read more
---
Instagram to Offer 'Time Spent' Usage Insights to Promote Healthy Online Habits
2018-05-16 13:43:56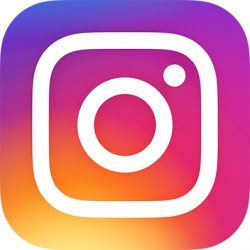 Instagram is developing a Usage Insights feature for its social media platform that will let users know how much time they're spending in the app.

TechCrunch on Tuesday highlighted code buried in the Android version of Instagram that reveals the new time management controls headed for the app, and Instagram CEO Kevin Systrom has since confirmed the features are indeed in development for the platform as a whole.
"It's true," said Systrom, adding in a series of tweets: "We're building tools that will help the IG community know more about the time they spend on Instagram – any time should be positive and intentional. Understanding how time online impacts people is important, and it's the responsibility of all companies to be honest about this. We want to be part of the solution. I take that responsibility seriously."
The upcoming feature reflects a recent trend by big tech companies to acknowledge the unhealthy habits that their products can promote, especially among younger users. Facebook-owned Instagram joins Google and Apple in a pool of companies that have recently confirmed they are developing methods to promote more meaningful engagement online and cut down on anti-social browsing.

Last week, Google announced several tools for users of its latest Android operating system that would help them better manage their screen time. These include a new do not disturb mode called "shush" that makes it easier for users to ignore notifications, and a "wind down" mode that gradually changes screen color to grayscale and lowers brightness as bedtime approaches.

Earlier this year, Apple responded to an open letter from two major investors asking the company to do more to reduce growing smartphone addiction among children. The letter cited several studies revealing the negative effects of smartphones and social media on children's mental and physical health, and urged Apple to offer more tools and choices to help prevent harm.

In a statement provided to The Wall Street Journal, Apple said it "thinks deeply" about how its products are used and the impact they have on users and the people around them. "We take this responsibility very seriously and we are committed to meeting and exceeding our customers' expectations, especially when it comes to protecting kids," the company explained.

The fruits of Apple's commitment could appear as soon as next month at the Worldwide Developers Conference, where users can expect a preview of iOS 12: Apple plans to offer updated parental controls in the upcoming version of its mobile OS, starting with a new Digital Health tool that will let parents know how much time their children have spent using iOS devices, which will allow parents to better monitor screen time.


Discuss this article in our forums


Read more
---
Logitech Releases New Magnetic Mount for Logitech Circle 2 Camera
2018-05-16 09:01:30
Logitech today announced the launch of a new accessory for the wired and wire-free versions of its Logitech Circle 2 camera, the Magnetic Mount.

With the Magnetic Mount, which attaches right to the bottom of a Logitech Circle 2 camera, you can stick the Logitech Circle 2 on any magnetic surface, like a refrigerator, a metal door frame, a light fixture, a rain gutter, or any other compatible metal.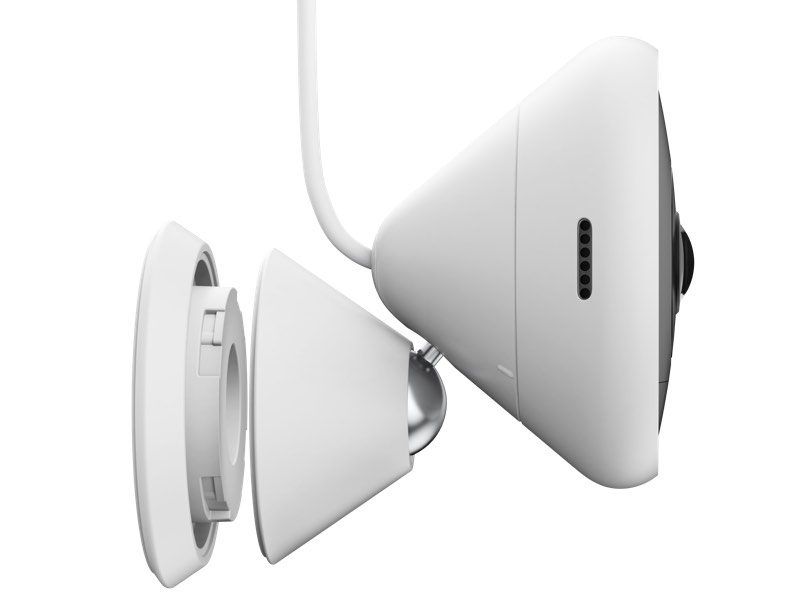 We were able to test the Magnetic Mount ahead of its launch, and Logitech has made sure to equip it with a strong magnet that offers a solid attachment to any flat surface. We mounted the camera on a variety of magnetic surfaces, including a refrigerator and the metal frame of a mirror, and were pleased with the sturdy connection.

The Magnetic Mount increases the number of places and ways you can position a Logitech Circle 2 camera, allowing it to get into some areas where it previously would have been tough to mount.



You can use this with a wired or a wireless camera, but it's going to work best with the wire-free options just because there's no need for a plug and there's no cord that gets in the way.

If you want to mount the Logitech Circle 2 in an area where there's no magnetic surface, the Magnetic Mount is still worth checking out. Logitech ships the Magnetic Mount with an adhesive-backed metal plate that can be attached anywhere. You'll want to be careful where you put this metal plate though, because Logitech says it's one time use only and has the potential to damage delicate surfaces.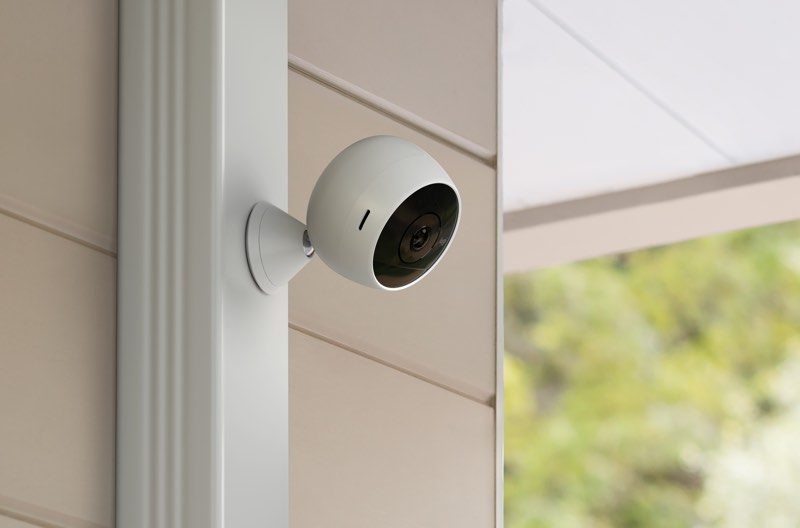 Logitech's Magnetic Mount joins several other mounting options for the Logitech 2 cameras including the Window Mount and the Plug Mount.

You can purchase the new Magnetic Mount from the Logitech website for $19.99. The Circle 2 camera is priced at $139.99 for the wired version and $149.99 for the wire-free version.




Discuss this article in our forums


Read more
---