Torrent Links Return to Torrentz2 After Mystery Disappearance
2018-01-12 15:54:27
When the original Torrentz site shut down during the summer of 2016, several copies jumped in to fill its shoes.
The most successful alternative, in terms of traffic, was the elegantly named Torrentz2.eu. Unlike many others, Torrentz2 has always been upfront with its users and never claimed to be an official resurrection.
This approach worked, as millions of users were drawn to the site. However, just before Christmas the site suddenly removed all links to external torrent sites. Instead of a metasearch engine, it turned into a database of torrent metadata, and traffic started to drop off.
The message on the site's homepage changed as well. Instead of claiming to be "a free, fast and powerful meta-search engine combining results from dozens of search engines," it turned into "is a free, fast and powerful meta-search engine."
As the weeks rolled by, many people thought that the links would never return. While the homepage was updated briefly to promote a freelancer ICO, not much happened. Until this week.
Just as abruptly as the torrent links disappeared last month, they were added again, returning Torrent2 to its former glory. At the time of writing, the site list links to 61,111,077 torrents on 82 domains.
Torrentz2 with links
So what happened here?
TorrentFreak reached out to the operator of the site to find out more. He replied, but at the moment he prefers not to comment on the disappearing links incident or the site's future.
That leaves us with nothing else than speculation really. Perhaps there was a technical error, an operational change, a simple mistake, or outside intervention? We simply don't know.
The only real conclusion we can draw is that, at least for the casual observer, Torrentz2 appears to be back where it used to be. For now…
Source: TF, for the latest info on copyright, file-sharing, torrent sites and more. We also have VPN discounts, offers and coupons
Read more
---
Coalition Against Piracy Launches Landmark Case Against 'Pirate' Android Box Sellers
2018-01-12 09:49:00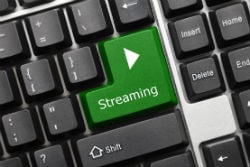 In 2017, anti-piracy enforcement went global when companies including Disney, HBO, Netflix, Amazon and NBCUniversal formed the Alliance for Creativity and Entertainment (ACE).
Soon after the Coalition Against Piracy (CAP) was announced. With a focus on Asia and backed by CASBAA, CAP counts many of the same companies among its members in addition to local TV providers such as StarHub.
From the outset, CAP has shown a keen interest in tackling unlicensed streaming, particularly that taking place via illicit set-top boxes stuffed with copyright-infringing apps and add-ons. One country under CAP's spotlight is Singapore, where relevant law is said to be fuzzy at best, insufficient at worst. Now, however, a line in the sand might not be far away.
According to a court listing discovered by Singapore's TodayOnline, today will see the Coalition Against Piracy's general manager Neil Kevin Gane attempt to launch a pioneering private prosecution against set-top box distributor Synnex Trading and its client and wholesale goods retailer, An-Nahl.
Gane and CAP are said to be acting on behalf of four parties, one which is TV giant StarHub, a company with a huge interest in bringing media piracy under control in the region. It's reported that they have also named Synnex Trading director Jia Xiaofen and An-Nahl director Abdul Nagib as defendants in their private criminal case after the parties failed to reach a settlement in an earlier process.
Contacted by TodayOnline, an employee of An-Nahl said the company no longer sells the boxes. However, Synnex is reportedly still selling them for S$219 each ($164) plus additional fees for maintenance and access to VOD. The company's Facebook page is still active with the relevant offer presented prominently.
The importance of the case cannot be understated. While StarHub and other broadcasters have successfully prosecuted cases where people unlawfully decrypted broadcast signals, the provision of unlicensed streams isn't specifically tackled by Singapore's legislation. It's now a major source of piracy in the region, as it is elsewhere around the globe.
Only time will tell how the process will play out but it's clear that CAP and its members are prepared to invest significant sums into a prosecution for a favorable outcome. CAP believes that the supply of the boxes falls under Section 136 (3A) of the Copyright Act but only time will tell.
Last December, CAP separately called on the Singapore government to not only block 'pirate' streaming software but also unlicensed streams from entering the country.
"Within the Asia-Pacific region, Singapore is the worst in terms of availability of illicit streaming devices," said CAP General Manager Neil Gane. "They have access to hundreds of illicit broadcasts of channels and video-on-demand content."
CAP's 21 members want the authorities to block the software inside devices that enables piracy but it's far from clear how that can be achieved.
Source: TF, for the latest info on copyright, file-sharing, torrent sites and more. We also have VPN discounts, offers and coupons
Read more
---