The Most Interesting Products We Saw at CES 2018
2018-01-12 22:45:13

The 2018 Consumer Electronics Show is wrapping up today, bringing an end to a week's worth of non-stop announcements about all of the new products we can expect to see over the course of the year.

For our last video, we asked MacRumors videographer Dan to spend some time on the show floor, hunting down the most interesting products he could find. Not everything we're sharing today is Apple related, but we thought MacRumors readers might want to see some of the zanier things on display at CES.



Subscribe to the MacRumors YouTube channel for more videos.


Robots were big at CES, some of which were offering an impressive level of detail and intelligence. Jibo, a $900 "social" robot that's already for sale, was on display, as was the CLOi Robot from LG. LG's CLOi is designed to control smart home products and , but it had a bit of a rough start this week when it failed to perform at an LG event.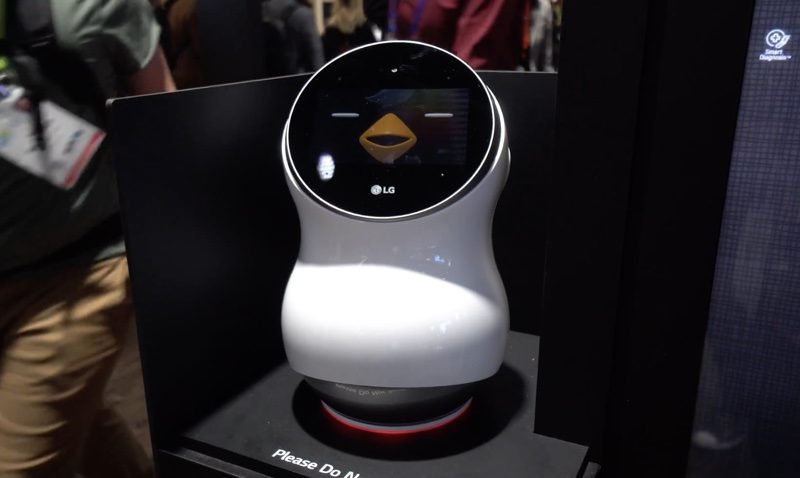 LG's CLOi


You might have seen Jibo in person already, because the company has been showing it off at mall kiosks and other locations. Jibo has a built-in camera for both facial recognition and capturing "special moments," plus he can dance, answer questions, play music, and more.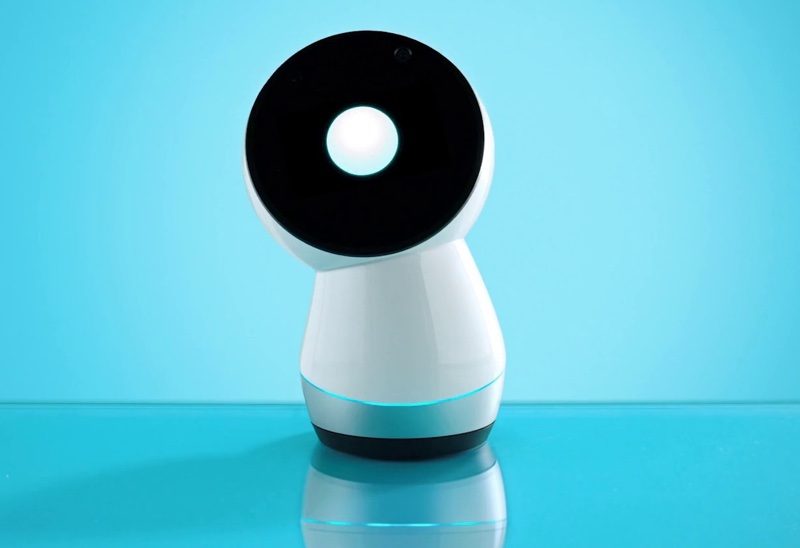 Jibo


Other robots on display were just plain odd. Robotis had a bunch of its programmable $499 Mini Humanoid Robots set in a choreographed dance to South Korean hit song "Gangnam Style." Robotis also had a pet dog robot on hand, which was able to roll over, wag its tail, and even pretend to go to the bathroom.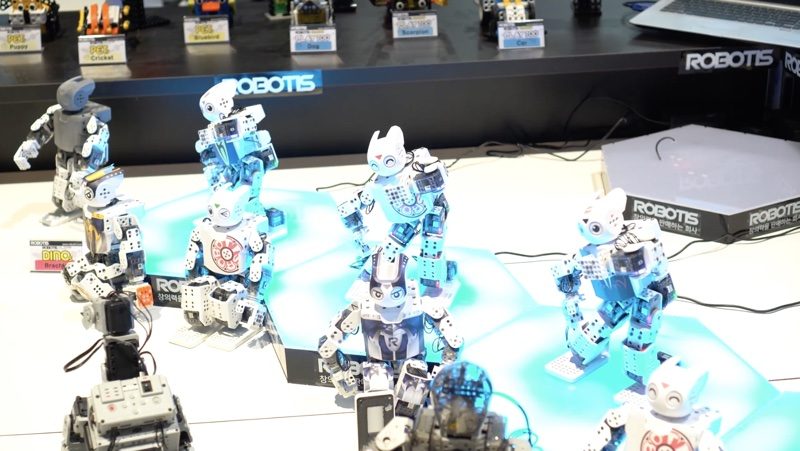 Robotis Mini


Some robots were more conceptual than consumer oriented. Omron, for example, was showing off its Forpheus ping pong robot, which can play a mean game of table tennis. In the future, Omron has goals beyond ping pong or Forpheus, but for now, it's an interesting proof of concept demonstrating what robots are capable of.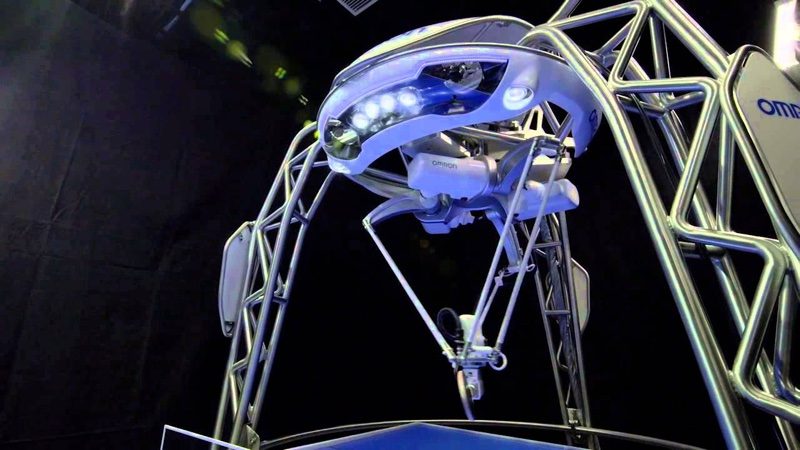 Omron's ping pong robot


Beyond robots, there was some impressive TV tech being demonstrated at CES. LG created an entire tunnel filled with OLED TVs to simulate walking through a forest, while Samsung showed off its 146-inch microLED modular TV, "The Wall."

The Wall scales out to as large as 146 inches, which is the average size wall a consumer might have in a house. It's modular, though, so if your wall is smaller, it can be built smaller, too. Samsung hasn't provided pricing on The Wall, but we imagine it's going to be a lot more than most people want to spend for a TV set, even one as cool as this.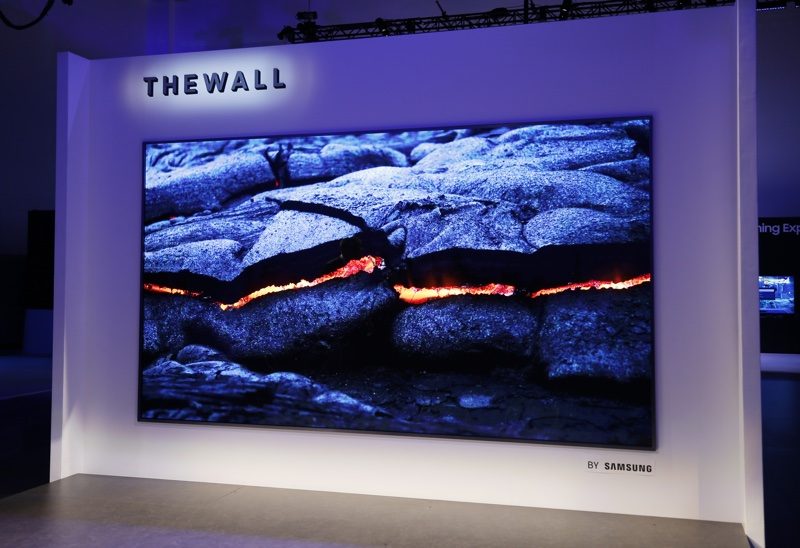 The Wall from Samsung


Though not quite as visually interesting, the latest Vivo phone was being shown off on the show floor. The Vivo is notable because it's the first phone that includes an in-display fingerprint sensor, courtesy of Synaptics. Apple was rumored to be working on this kind of technology, but the company ultimately went with Face ID.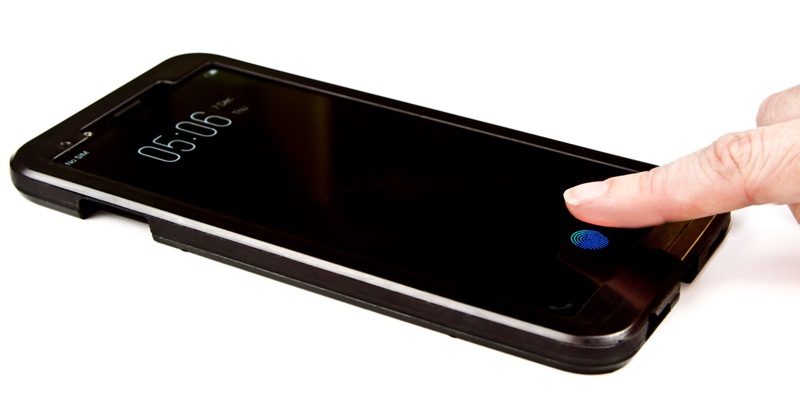 Synaptics' Clear ID in-display fingerprint sensor


Cars and other alternative transportation methods were also a highlight of CES, with companies showing off everything from the luxurious to the futuristic. There were also plenty of electric bikes and scooters, including an FAA-approved collapsible electric scooter from Immotor. It's sleek, folds down into a tiny package, and offers a 16 mile radius on one charge, but it's expensive at $1,500.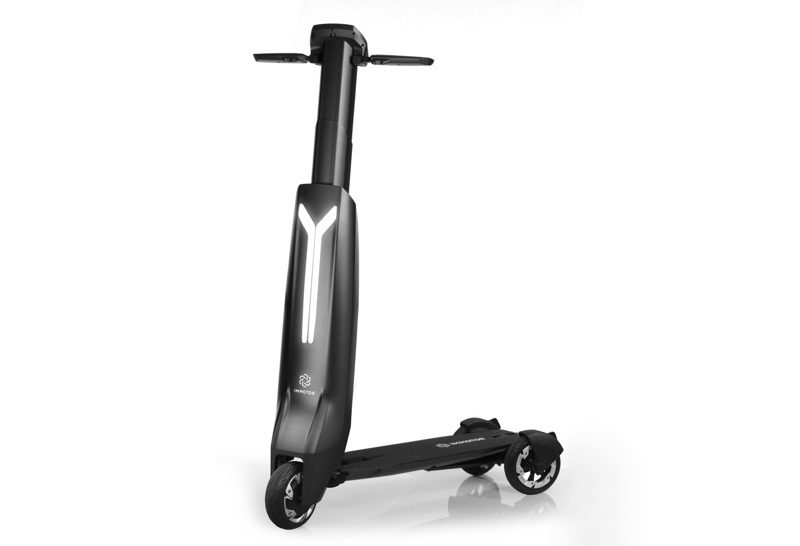 Immotor Go


Our CES coverage is at an end for 2018, but we'll be seeing more of many of these products over the course of the year. If you want to catch up on our coverage, make sure to check out our CES 2018 hub, and don't miss our roundup of some of the best Apple-related accessories we saw at the show.


Discuss this article in our forums


Read more
---
Office Depot and OfficeMax Offering $28 Aftermarket iPhone Battery Replacements Until February
2018-01-12 22:28:51
Office Depot and OfficeMax today informed us they have lowered their iPhone battery replacement fee to $27.99 at select stores across the United States through February 4, 2018, essentially matching Apple's discounted $29 price.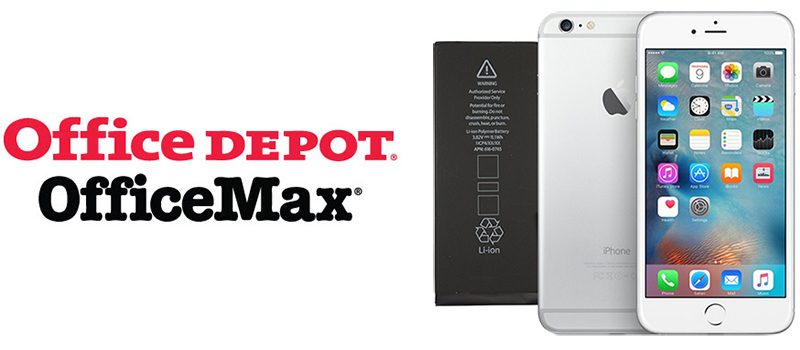 The lower price, down from $49.99 regularly, is applicable to the iPhone 5c, iPhone 5s, iPhone 6, iPhone 6 Plus, iPhone 6s, iPhone 6s Plus, iPhone 7, iPhone 7 Plus, and iPhone SE, subject to battery availability and while supplies last.

Office Depot and OfficeMax promise same-day battery replacements. If the order is not completed by the end of regular store hours, the customer receives a repair discount of $25, according to fine print on its website.

One very important caveat is that Office Depot and OfficeMax are not Apple Authorized Service Providers, meaning their replacement batteries are not supplied by Apple, and having an aftermarket battery installed can void your iPhone's warranty, although iFixit argues that Apple cannot do so under U.S. law.

A spokesperson for Office Depot and OfficeMax informed us that their iPhone batteries are built to Apple's specifications for each iPhone model and added that all of their batteries carry a one-year warranty against defects.

We still highly recommend only having an Apple Store or Apple Authorized Service Provider replace your iPhone's battery, but Apple is currently running low on some batteries, and Office Depot and OfficeMax may be an option worth considering for customers with an iPhone that is already past its warranty.

Office Depot and OfficeMax offer iPhone battery replacements at hundreds of locations across the United States. Those interested can enter their ZIP code on Office Depot's website to find a participating location near them.

iFixit has also discounted its iPhone battery replacement kits to $29 or less as a do-it-yourself option, but again, we recommend letting a professional at Apple or an Apple Authorized Service Provider complete the process.

For customers who want to keep things official, read our guide on how to get your iPhone's battery replaced with an appointment at an Apple Store or Apple Authorized Service Provider. Apple also offers a mail-in option.




Discuss this article in our forums


Read more
---
Apple Shares New Video Highlighting Portrait Lighting on iPhone X
2018-01-12 22:20:39
Apple this afternoon uploaded a new iPhone X video to its YouTube channel, this time showing off the new Portrait Lighting mode on the iPhone X.

In the 38-second video entitled "A New Light," Apple explains that Portrait Lighting offers studio quality lighting effects without the studio, while also showing off each of the different Portrait Lighting options.


Portrait Lighting on iPhone X creates studio-quality lighting effects. See portraits and selfies in a whole new light.
Portrait Lighting is a feature available for both the iPhone X and the iPhone 8 Plus, but the iPhone X is the only device that offers Portrait Lighting effects for both the front and rear-facing cameras thanks to its front-facing TrueDepth lens system.

Apple's Portrait Lighting feature uses sophisticated algorithms to calculate how your facial features interact with light, to create unique lighting effects. There are several Portrait mode lighting presets, including Natural Light, Studio Light (lights up your face), Contour Light (adds dramatic shadows), Stage Light (spotlights your face against a dark background), and Stage Light Mono (Stage Light, but in black and white).

Portrait Lighting is one of the new features that Apple has focused on a few times before in past videos, sharing Portrait Lighting tutorials and demonstrations of Portrait Lighting in action. Most of Apple's prior videos focused on the iPhone 8 Plus, though, while this one is specific to iPhone X.


Discuss this article in our forums


Read more
---
Adorama and Best Buy Sales Include Up to $200 Off New MacBook Pros and MacBook Air
2018-01-12 19:52:02
Adorama has marked down a collection of MacBooks this week, with instant rebates that start at $150 off Apple's mid 2017 refresh of the 13-inch MacBook Pro and increase to $200 off the 15-inch model. Adorama's markdowns on the latest MacBook Pros provide some of the best sale prices for these custom configurations found online, and other retailers like B&H Photo and MacMall are matching discounts in many instances.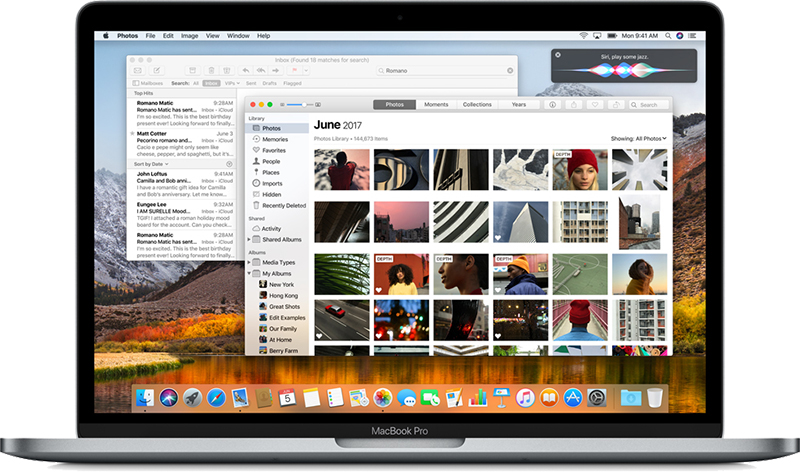 Note: MacRumors is an affiliate partner with these vendors. When you click a link and make a purchase, we may receive a small payment, which helps us keep the site running.

13-inch MacBook Pro from mid 2017



15-inch MacBook Pro with Touch Bar from mid 2017

In addition to Adorama's instant rebates, Best Buy today started a new 2-day sale that will last until tomorrow, January 13 at 11:59 PM CT. Discounts include $200 off the MacBook Air, around $60 off the HP ENVY printer, as well as savings on 4K tvs and various smart home products. We've rounded up some of the most notable deals during Best Buy's 2-day sale in the list below.





If you were interested in T-Mobile's BOGO iPhone offer announced earlier this week, remember that the carrier's trio of deals go live today. For more of the latest discounts and sales -- including a third-party Rose Gold Milanese Loop for $8 on Amazon -- head over to our Deals Roundup.


Discuss this article in our forums


Read more
---
Visa Dropping Signature Requirement for Chip Cards and Apple Pay Starting in April
2018-01-12 19:30:45
Visa today announced it will eliminate its signature requirement for EMV payments beginning April 2018 in the United States and Canada.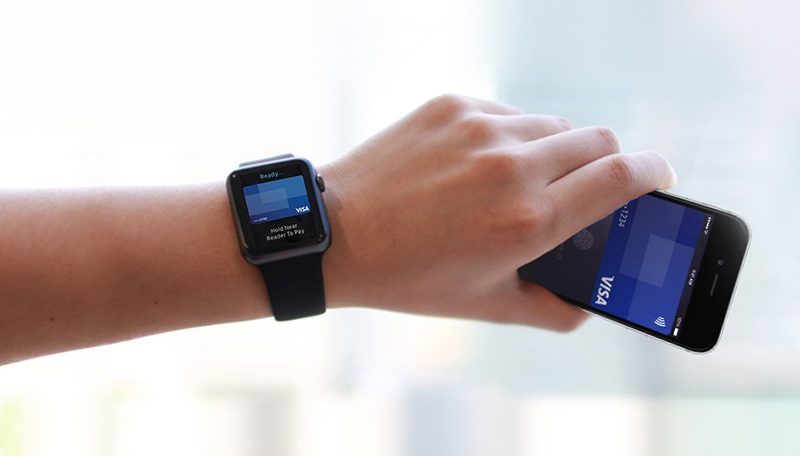 The change will apply to both chip-and-signature credit and debit cards, and contactless payment solutions like Apple Pay when linked to a Visa credit or debit card. The change is designed to allow for a more consistent, streamlined, and quicker checkout experience for both merchants and cardholders.

For years, customers have been required to sign the receipt when making a purchase to verify they own the debit or credit card they are attempting to use. A cashier is supposed to match the signature on the receipt against the one on the back of the card, but in reality, this process is often skipped nowadays.

Currently, even when using Apple Pay, a signature can be required on occasion for purchases over $25 made with a Visa card in the United States. But with EMV technology and other modern safeguards, Visa is now moving to fully eliminate this requirement, in line with Mastercard, American Express, and Discover.

The signature requirement is already much less common in Canada, where customers insert their chip card into a payment terminal and verify ownership by entering a four-digit PIN. You also can't use contactless payments for transactions over $100 in Canada, so Visa's change doesn't affect Apple Pay in the country.

Visa says its partners have deployed EMV-chip enabled readers at more than 2.5 million locations around the world. Less than two years since the technology launched in the United States, counterfeit fraud declined 66 percent at EMV-chip enabled merchants, according to the company.

Merchants will remain able to collect signatures if required to do so by an applicable law in a particular jurisdiction.




Discuss this article in our forums


Read more
---
Apple Seeds Fifth Beta of tvOS 11.2.5 to Developers
2018-01-12 19:10:00
Apple today seeded the fifth beta of an upcoming tvOS 11.2.5 update to developers for testing purposes, one week after seeding the fourth beta and almost a month after the release of tvOS 11.2.1, an update that introduced a fix for a HomeKit vulnerability.

Designed for the fourth and fifth-generation Apple TV models, the new tvOS 11.2.5 developer beta can be downloaded onto the Apple TV via a profile that's installed using Xcode.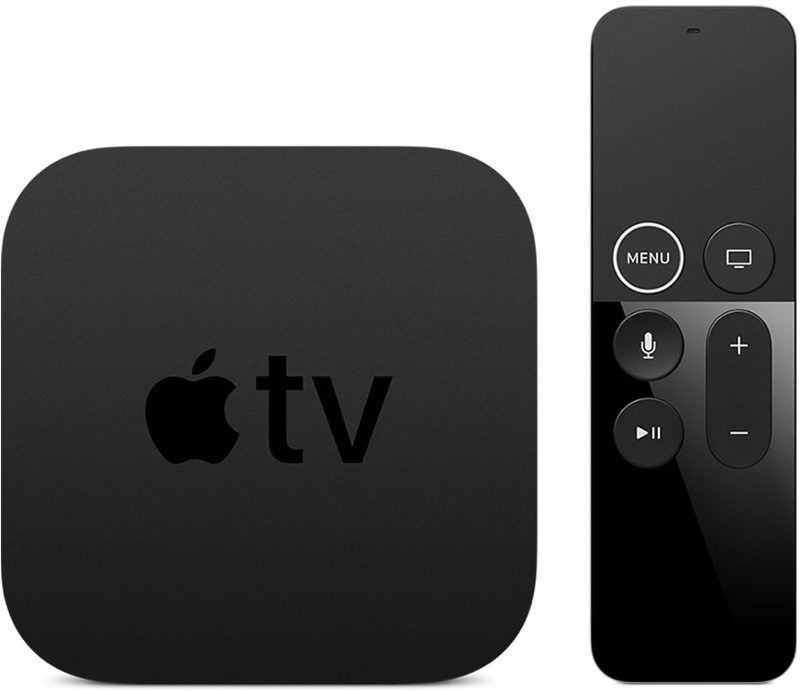 We don't yet know what features or changes might be included in the tvOS 11.2.5 update, but it likely focuses primarily on bug fixes and performance improvements rather than major outward-facing changes.

There were no outward-facing changes discovered in the first four developer betas, but we'll update this post should new features be found in the fifth beta.




Discuss this article in our forums


Read more
---
MacRumors Giveaway: Win an Adventure Leather Satchel for Your MacBook Pro From Intrepid Bag Co
2018-01-12 19:01:41
For this week's giveaway, we've teamed up with Intrepid Bag Co to offer MacRumors readers a chance to win an Adventure Leather Satchel Bag designed for Apple's line of MacBook, MacBook Air, and MacBook Pro machines.

Available in 13 and 15-inch size options, the Adventure Leather Satchel is made from high-quality full grain tobacco-colored leather that will age into a unique patina, making each bag one-of-a-kind.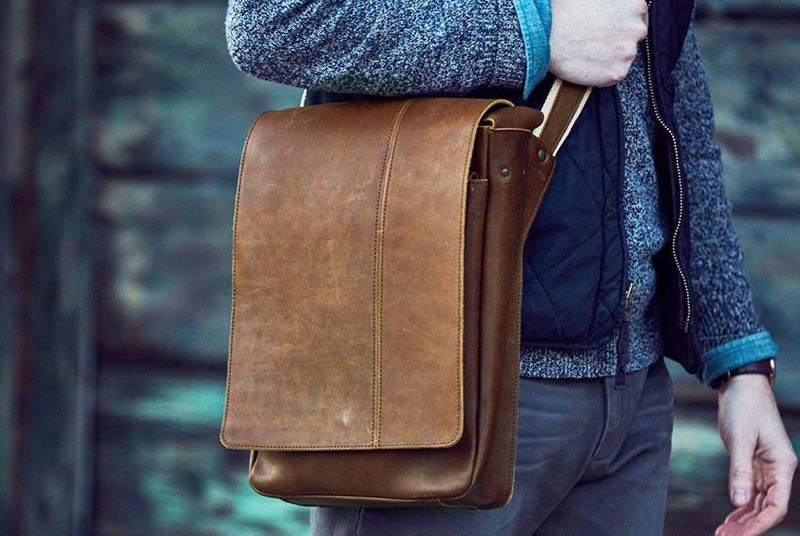 Intrepid Bag Co offers several quality-made leather bags, but the Adventure Satchel is its most rugged, made with old-world craftsmanship techniques like hand pounded copper rivets and UV-resistant nylon stitching.

The Adventure Satchel is laden with pockets and can hold quite a bit of gear. Under the front flap, there's a dedicated laptop section, two medium-sized interior pockets, rainproof side flaps, a key strap, and two pen holders.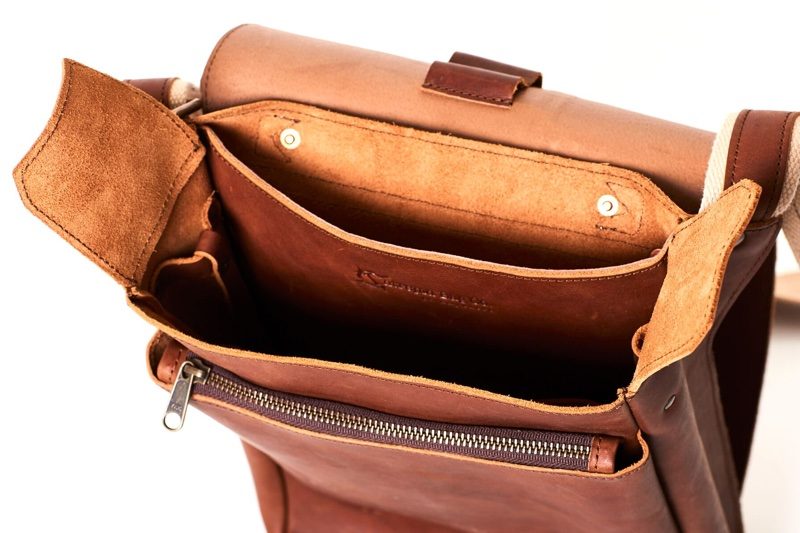 There's also a hidden passport/wallet section for keeping your valuables safe, and on the outside of the bag, there's a zippered compartment under the flap and a long newspaper pocket at the back.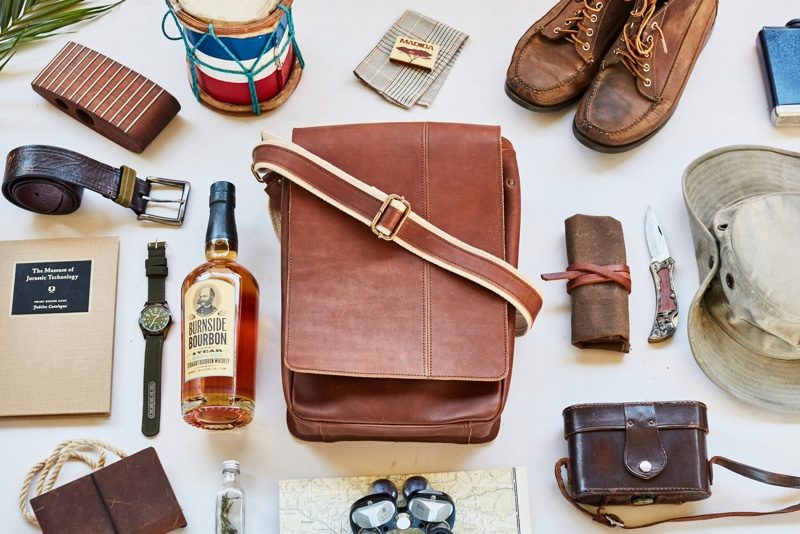 You can wear the Adventure Satchel cross-body with a side mounted 1.5-inch strap made from leather and canvas, which is padded for comfort even when the bag is packed full, and there's also a hand strap at the top.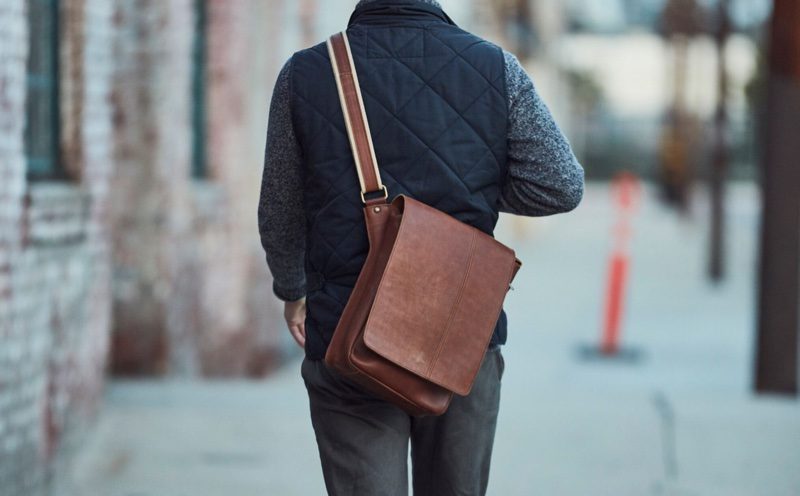 Intrepid Bag Co normally charges $249 for the 13-inch Adventure Satchel or $269 for the 15-inch version, but we've got one to give away. Intrepid Bag Co has also provided MacRumors readers with a 10 percent discount on all products using the code "MacRumors10."

To enter to win the giveaway, use the Rafflecopter widget below and enter an email address. Email addresses will be used solely for contact purposes to reach the winners and send the prizes. You can earn additional entries by subscribing to our weekly newsletter, subscribing to our YouTube channel, following us on Twitter, or visiting the MacRumors Facebook page.

Due to the complexities of international laws regarding giveaways, only U.S. residents who are 18 years or older and Canadian residents (excluding Quebec) who have reached the age of majority in their province or territory are eligible to enter. To offer feedback or get more information on the giveaway restrictions, please refer to our Site Feedback section, as that is where discussion of the rules will be redirected.



a Rafflecopter giveaway

The contest will run from today (January 12) at 10:00 a.m. Pacific Time through 10:00 a.m. Pacific Time on January 19. The winners will be chosen randomly on January 19 and will be contacted by email. The winners will have 48 hours to respond and provide a shipping address before new winners are chosen.


Discuss this article in our forums


Read more
---
Air-Gapped MacBook Air Helped Rian Johnson Avoid Leaks When Writing 'Star Wars: The Last Jedi'
2018-01-12 17:14:01
Writer/director Rian Johnson did an interview with The Wall Street Journal this week, discussing his favorite tech essentials that he uses both casually and professionally, including for the creation of Star Wars: The Last Jedi. In regards to the scripting process of The Last Jedi, Johnson said that he wrote the entire film on an air-gapped MacBook Air.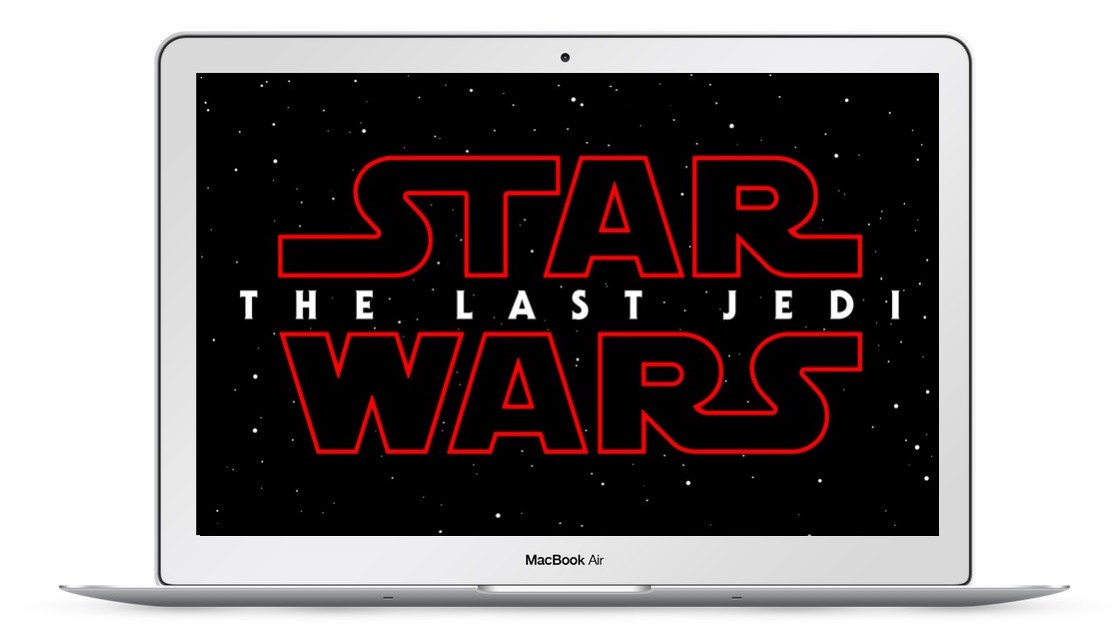 Star Wars: The Last Jedi official title via starwars.com


An air-gapped computer is never connected to the internet, ensuring that the device is completely isolated from other, potentially non-secure networks. Johnson explained that this prevented secrets within The Last Jedi's script from ever getting out, and he "used it for nothing except writing the script," although he didn't specify which model of Apple's MacBook Air he used.

I typed Episode VIII out on a MacBook Air. For security it was "air-gapped"—never connected to the internet. I carried it around and used it for nothing except writing the script. I kept it in a safe at Pinewood Studios. I think my producer was constantly horrified I would leave it in a coffee shop.
Johnson also mentioned playing iOS game Desert Golfing on his iPhone X, admitting he's played "more than 1,500 holes" in the game. Other tech discussed included a Leica M6 35mm film camera used on The Last Jedi, his Omega Speedmaster Pro wrist watch used to time out moments on the set, and "The History of Rome" podcast he listened to when writing the movie.

Ahead of the release of The Last Jedi, Apple hosted free Star Wars-themed workshops at select Apple retail stores. The sessions taught participants how to make movie trailers and code droids in celebration of Force Friday II, the day that new Star Wars toys launched for characters, stories, and locations from The Last Jedi. Earlier in the summer, animator and illustrator Wahyu Ichwandardi shared an Apple/Star Wars project of his own when he recreated the entire first trailer for The Last Jedi on a vintage Apple IIc from 1984.


Discuss this article in our forums


Read more
---
Apple Reportedly Met With Potential Suppliers of Augmented Reality Glasses at CES 2018
2018-01-12 16:58:36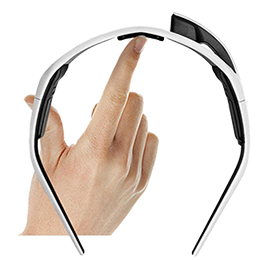 Apple representatives met with suppliers who make the type of parts required to power augmented reality glasses at CES this week, according to Bloomberg News.
During CES, representatives from major players like Apple, Facebook, and Google met with suppliers that make the nuts and bolts required to power AR glasses, according to people familiar with the meetings.
The report doesn't provide any additional details about the meetings, or what was discussed, but it's yet more anecdotal evidence that so-called "Apple Glasses" may one day go from rumor to reality.

Bloomberg News has previously reported that Apple is working on an augmented reality headset that could launch by 2020. An early version is said to have a dedicated display, a built-in processor, and a custom operating system dubbed "rOS" for "reality operating system," but many prototypes are thought to exist.

The early November report said Apple hasn't finalized how users will control the headset and launch apps, but it is supposedly investigating touchscreens, Siri voice activation, and head gestures, likely among other ideas.
Engineers are prototyping a range of applications, from mapping and texting to more advanced features including virtual meeting rooms and 360-degree video playback. The company has discussed pairing the headset with its own version of the App Store, where users would be able to download content, just as they do with the iPhone, Watch, Apple TV and Mac.
At the time, Apple software engineers were said to be using HTC Vive headsets for internal testing purposes, while working on a device similar to an Oculus Gear VR headset that uses an iPhone's display and other hardware.

An augmented reality headset is one of several projects that a team of Apple software engineers are supposedly working on under the umbrella code name of "T288" at the company's offices in Cupertino and Sunnyvale. The same team reportedly worked on Apple's ARKit platform for iPhone and iPad.

Apple CEO Tim Cook, despite repeatedly expressing a profound interest in augmented reality, recently alluded to any headset being at least a few years away during an interview with The Independent.
Today I can tell you that the technology itself doesn't exist to do that in a quality way. We don't give a rats about being first, we want to be best in creating people's experiences. Something that you would see out in the market any time soon would not be something that any of us would be satisfied with.
Apple's acquisitions of augmented reality headset maker Vrvana and eye-tracking company SensoMotoric Instruments could certainly help it build a headset, but we likely still have a few more years to wait until we see any finalized product, and there's still a possibility the project is canceled at some point.


Discuss this article in our forums


Read more
---
Apple Rises to Become World's Fourth-Largest PC Maker With Around 20M Macs Sold Last Year
2018-01-12 15:37:58
Apple rose to become the world's fourth-largest PC maker in 2017, as Mac sales increased to nearly 20 million during the year, according to the latest estimates shared by research firms IDC and Gartner.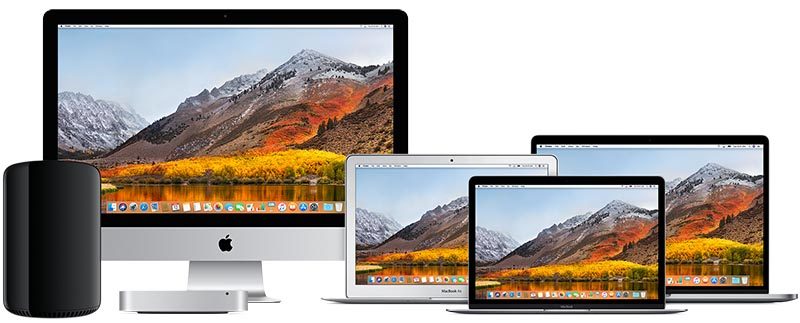 The roughly 19.6 million total is based on Apple's reported Mac sales of 13.9 million units in the first three calendar quarters of the year, while IDC and Gartner estimate Apple sold another 5.4 million to 5.7 million Macs in the fourth quarter.

Apple officially reported sales of 18.5 million Macs in 2016, so the company is looking at year-over-year growth of around four to six percent based on the IDC and Gartner data. Apple sold over 20 million Macs in both 2014 and 2015, however, so 2017 was likely not a record-breaking year for the Mac.

Apple leapfrogged either Asus or Acer depending on which dataset you look at, as IDC and Gartner have slightly different estimates. Both research firms have Apple trailing behind HP, Lenovo, and Dell, which shipped an estimated 58.8 million, 54.8 million, and 41.8 million PCs respectively last year per IDC.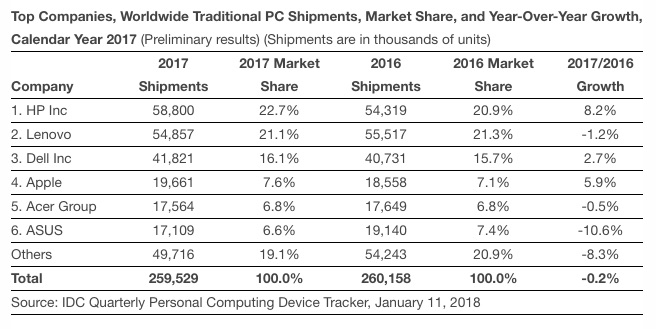 Apple's growth in 2017 is impressive given Gartner claims it was the sixth consecutive year of declining PC shipments. The year saw Apple refresh its MacBook Pro and iMac lineups with Kaby Lake processors, give the base MacBook Air a slight speed boost, and launch an all-new iMac Pro.

We'll know exactly how many Macs were sold in 2017 when Apple reports its next earnings results on February 1, but if these estimates prove to be accurate, it was a financially successful year for the Mac.




Discuss this article in our forums


Read more
---
Apple Promotes Subscription-Based Apps With Free Trials in the App Store
2018-01-12 14:00:39
Apple has opened a new section of the iOS App Store that promotes subscription-based apps offering free trials (via 9to5Mac).

Called "Try it for Free", the subcategory appears in the Apps tab and is currently home to just four apps, including USA Today, 1Password, Panna: Video Recipes & Classes, and Lake: Coloring Books. Tapping "Free Trial" next to one of the apps takes the user to a screen showcasing the subscription offer (if the app hasn't been previously downloaded), which details how long the trial runs, the recurring cost after the trial ends, and how to download the app.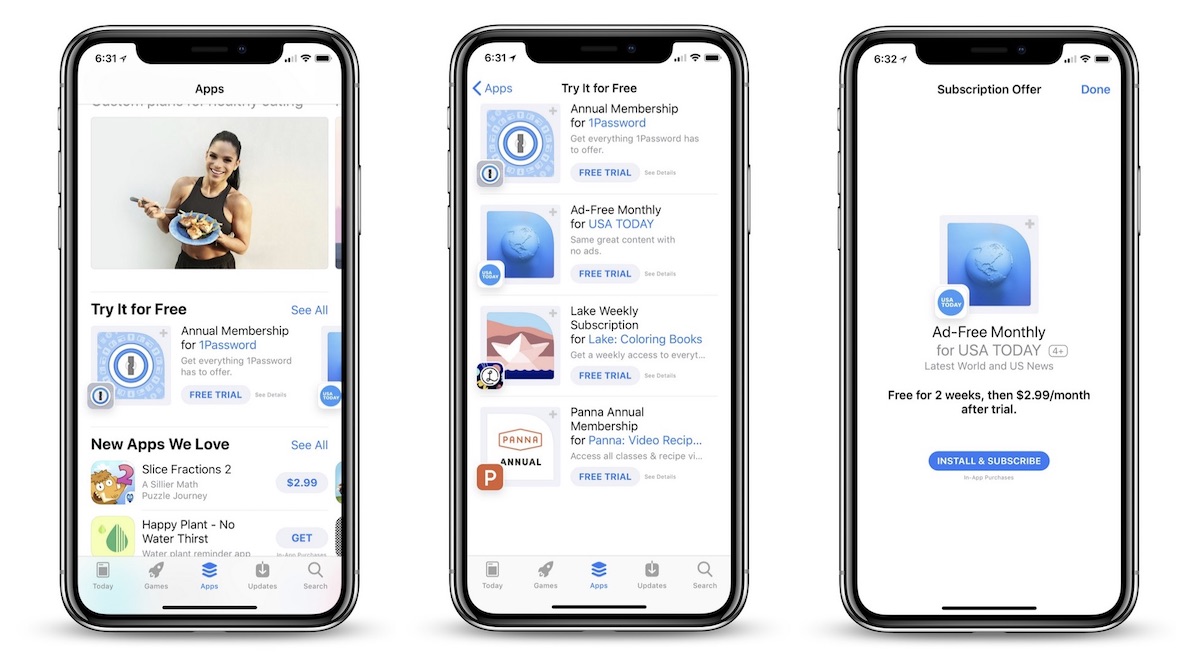 All of the apps in the subcategory have offered free trials for some time, suggesting Apple is renewing efforts to push subscription-based apps by encouraging users to try them out for a time before committing to recurring payments.

Subscription-based apps tend to divide the user community, but adoption of the model has increased over the last six months. Apple began incentivizing developers to sell their apps for a recurring fee instead of a one-time cost when it made changes to its App Store subscription policies in 2016. Usually, Apple takes 30 percent of app revenue, but developers who are able to maintain a subscription with a customer longer than a year see Apple's cut drop down to 15 percent.

Late last year, Apple also started letting developers offer discounted introductory pricing and time-limited free trials on auto-renewable app subscriptions, based on the idea that subscriptions provide a higher likelihood of an engaged audience.




Discuss this article in our forums


Read more
---
Sharp and Japan Display to Compete for iPhone OLED Panel Orders in 2018
2018-01-12 11:20:10
More OLED panel makers are gearing up to compete with Samsung and LG for orders from Apple as soon as this year, according to industry sources (via DigiTimes).

Thanks to its existing production capability, Samsung was the sole supplier of OLED display panels for Apple's iPhone X in 2017, which left LG Display under pressure from Apple and scrambling to invest billions in its OLED manufacturing facilities in time to compete for the next round of orders.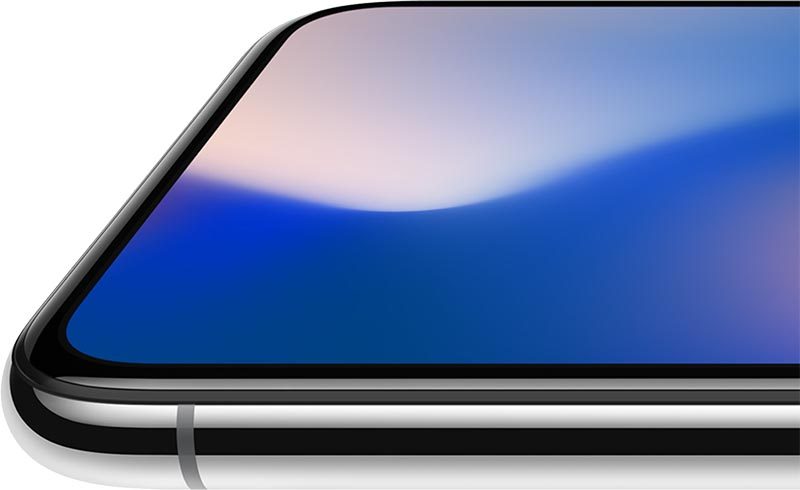 That investment appears to be paying off already, with LG Display reportedly in line to supply some OLED panels to this year's new range of iPhones, which is expected to include two new 5.8-inch and 6.5-inch iPhone models with OLED displays. LG Display will supply Apple with the 6.5-inch OLED panels, while Samsung will supply the 5.8-inch panels, according to one report.

Other suppliers now said to be jostling for third and fourth position in the OLED pecking order include Sharp, now a Foxconn Electronics company, and Japan Display (JDI). Both companies are preparing to churn out OLED screens as early as the second quarter of 2018, according to sources, citing Japan-based media reports. Sharp also aims to mount the flexible OLED screens on some of its own premium smartphone models set to launch in 2018, the sources added.

In stark contrast with the state of play early last year, the accelerating trend of Asian suppliers investing in OLED production facilities will "definitely" lead to an excess supply of the panels in the coming years, according to DigiTimes' sources.
China currently has a total of 13 fabs capable of rolling out small- to medium-sized OLED panels. The combined production capacity of these 13 fabs will reportedly reach 350,000 substrates a month if all of them come online, said sources.
The adverse impact of any excess supply is expected to be offset by the increasing adoption of OLED panels in other "premier" models of consumer electronics products, although no examples were offered.

Today's report follows news on Thursday that instead of competing for OLED display supply against Apple, some China-based smartphone makers are turning towards mini LED this year. Huawei, Oppo, and Xiaomi have reportedly asked Taiwan-based suppliers to begin producing mini LED backlighting in June in anticipation of products that would debut in the second half of 2018.


Discuss this article in our forums


Read more
---
Facebook to Overhaul News Feed With More Content From Family and Friends, Less From Publishers
2018-01-12 02:05:34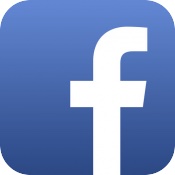 Facebook CEO Mark Zuckerberg this afternoon announced some major changes that are coming to the Facebook News Feed, which will cut down on the content displayed from publishers to instead highlight more content from family and friends.

According to Zuckerberg, feedback from Facebook users has suggested content from businesses, brands, and media is crowding out personal content from friends, something Facebook wants to correct. Rather than aiming to help Facebook users find relevant content, it will now help users find "meaningful social interactions."
Based on this, we're making a major change to how we build Facebook. I'm changing the goal I give our product teams from focusing on helping you find relevant content to helping you have more meaningful social interactions.
Zuckerberg says that it will take months to roll out the new focus to all of its products, but the first change will be coming to the News Feed, which will feature more content from family, friends, and groups. Less public content will be displayed, and what is displayed, should encourage meaningful interactions.
As we roll this out, you'll see less public content like posts from businesses, brands, and media. And the public content you see more will be held to the same standard -- it should encourage meaningful interactions between people.
Through implementing these changes, Zuckerberg expects to see engagement and the time people spend on Facebook go down, but the time that is spent on Facebook "will be more valuable." Doing the right thing, he says, will be "good for the community" and Facebook's business over the long term.


Discuss this article in our forums


Read more
---
Apple Shares Updated iOS Security Guide With Info on Face ID, Apple Pay Cash and More
2018-01-12 01:31:39
Apple this afternoon published an updated version of its iOS Security white paper for iOS 11 [PDF], with information that covers features introduced in iOS 11.1 and iOS 11.2, like Face ID and Apple Pay Cash.

Much of the information in the document on Face ID has been previously shared by Apple in a dedicated Face ID white paper and accompanying support document that was released in September following the iPhone X's announcement, but the Face ID section is worth a re-read for those who are interested in Face ID security.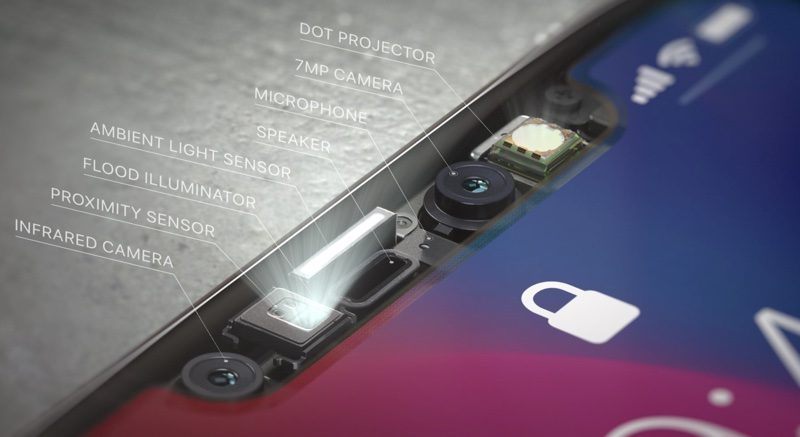 The document also covers several other topics, such as Shared Notes, CloudKit, Siri Suggestions, and more, with a full list of updates below:

Updated for iOS 11.2
- Apple Pay Cash

Updated for iOS 11.1
- Security Certifications and Programs
- Touch ID/Face ID
- Shared Notes
- CloudKit end-to-end encryption
- TLS
- Apple Pay, Paying with Apple Pay on the web
- Siri Suggestions
- Shared iPad

The document explains in detail how Apple features work and how they're protected. With Apple Pay Cash, for example, Apple says transaction data is stored for troubleshooting and fraud protection, while all money transfers are done securely using the Secure Element as with other Apple Pay transactions.

There are many small but significant details in the paper about all of the topics listed above, and for anyone who is interested in the security of their iPhones and iPads, it's worth checking out in detail.

Prior to today's update, the last update to the iOS security document was in July of 2017 following the release of iOS 10.3.




Discuss this article in our forums


Read more
---
End-to-End Encryption Comes to Skype Through Signal Partnership
2018-01-12 01:17:35
Microsoft is testing a new "Private Conversations" feature in Skype, which is being introduced through a partnership with Signal.

Skype is using the Signal Protocol for the feature, allowing users to take advantage of strong end-to-end encryption for more secure communications.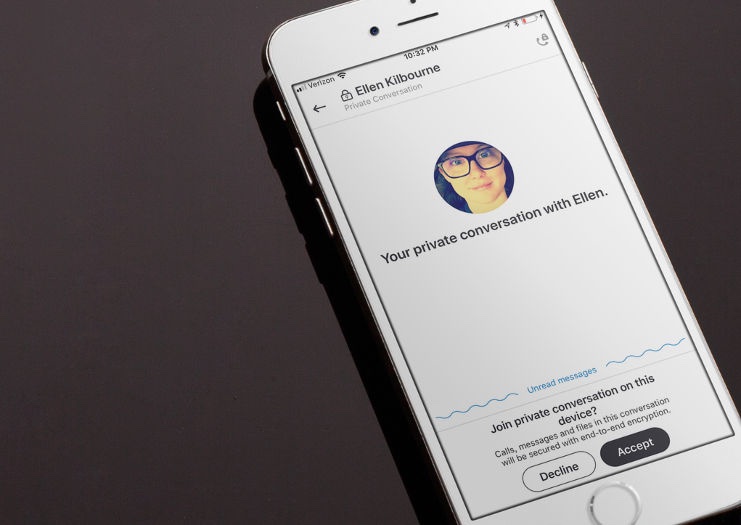 Private Conversations are available for one-on-one conversations on Skype, with users able to initiate a private conversation by tapping on the "+" icon and then selecting "New Private Conversation." Once a conversation is initiated, it will be available only on the specific device where it was started.

Microsoft says Private Conversations offer several unique features:



A Private Conversation will have a lock icon next to your contact's name.


Preview messages from Private Conversations will not show in Chats or notifications.


Private Conversation capabilities are limited. You cannot edit a message or forward a file. From the chat window, only emoticons, files and audio messages are available to send.


Private Conversations are specific to a device. A new invitation must be sent and accepted, to change to another device.



Private Conversations are available today in a preview capacity for Skype Insiders, Microsoft's beta testing program for Skype.


Discuss this article in our forums


Read more
---
Intel CEO Pledges Commitment to Security Following Meltdown and Spectre Vulnerabilities
2018-01-12 00:46:22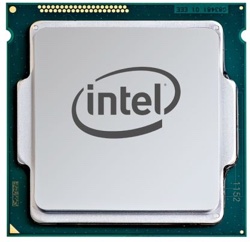 Intel CEO Brian Krzanich today wrote an open letter to Intel customers following the "Meltdown" and "Spectre" hardware-based vulnerabilities that impact its processors.

In the letter, Krzanich says that by January 15, updates will have been issued for at least 90 percent of Intel CPUs introduced in the past five years, with updates for the remainder coming at the end of January.

For Apple customers, macOS and iOS devices have been patched with protection against Spectre and Meltdown. Meltdown was addressed in macOS High Sierra 10.13.2 and iOS 11.2, while Spectre mitigations were introduced in a macOS 10.13.2 supplemental update and iOS 11.2.2, both of which were released this week. The vulnerabilities have also been addressed in older versions of macOS and OS X.

According to Krzanich, going forward, Intel promises to offer timely and transparent communications, with details on patch progress and performance data. Because Spectre and Meltdown are hardware-based vulnerabilities, they must be addressed through software workarounds. In some cases, these software patches cause machines to perform more slowly.

Apple users do not need to worry about performance impacts. According to Apple, Meltdown had no measurable reduction in performance on devices running macOS and iOS across several benchmarks. Spectre, fixed through a Safari mitigation, had no measurable impact on most tests, but did impact performance by less than 2.5% on the JetStream benchmark. Apple says it plans to continue to refine its mitigations going further.

In addition to remaining transparent about the performance impact of the software fixes, Krzanich says Intel will commit to disclosing security vulnerabilities and sharing hardware innovations that will, in the future, prevent such attacks.
Our customers' security is an ongoing priority, not a one-time event. To accelerate the security of the entire industry, we commit to publicly identify significant security vulnerabilities following rules of responsible disclosure and, further, we commit to working with the industry to share hardware innovations that will accelerate industry-level progress in dealing with side-channel attacks. We also commit to adding incremental funding for academic and independent research into potential security threats.
For those who missed the news last week, Spectre and Meltdown are serious hardware-based vulnerabilities that take advantage of the speculative execution mechanism of a CPU, potentially allowing hackers to gain access to sensitive information.

Spectre and Meltdown impact all modern processors, including those used in Mac and iOS devices, and these two vulnerabilities will continue to be an issue for the foreseeable future as addressing them entirely requires new hardware design. Apple has prevented Spectre and Meltdown from affecting customers through software updates, but all hardware and software manufacturers will need to be wary of additional speculative execution attacks going forward.

Apple customers should make sure to keep their Macs and iOS devices up to date with the latest software to remain protected from malicious attacks that might take advantage of the exploits.


Discuss this article in our forums


Read more
---